Facial recognition technology catches impostor trying to enter US illegally at airport, officials say
A man trying to illegally enter the United States this week was tripped up by state-of-the-art facial recognition technology, marking the first instance of the system being used at an airport to help federal officials flag a fraud, U.S. Customs and Border Protection said Thursday.
A 26-year-old man traveling from Brazil entered Washington Dulles International Airport and presented agents with a French passport on Wednesday, authorities said. But agents deployed the new technology to determine the man wasn't who he claimed to be.
The man became nervous when agents referred him for a secondary search, officials said. The agents discovered the man's real identification card in his shoe, and it was revealed he hailed from the Republic of Congo.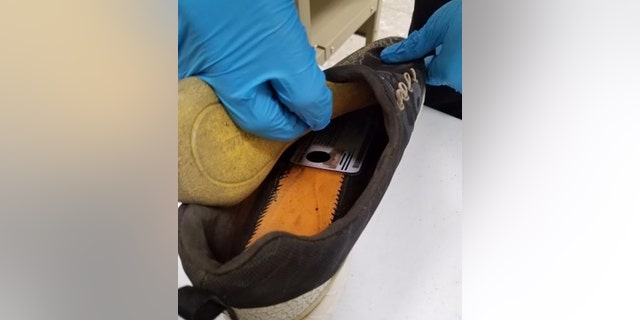 "Facial recognition technology is an important step forward for CBP in protecting the United States from all types of threats," Casey Durst, CBP's Director of the Baltimore Field Office, said in a news release. "Terrorists and criminals continually look for creative methods to enter the U.S. including using stolen genuine documents. The new facial recognition technology virtually eliminates the ability for someone to use a genuine document that was issued to someone else."
The man's identity was being withheld upon further investigation, officials said.
The agency is assessing the use of technology as part of a future process in which travelers will use biometric scans at airports instead of their passport or photo I.D., officials said.