Experts: Child abductions at home relatively rare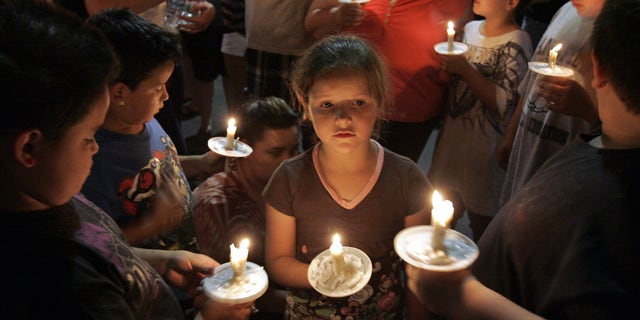 TUCSON, Ariz. – Polly Klaas. Elizabeth Smart. Megan Kanka. The names are synonymous with a parent's worst nightmare: a child snatched by a stranger from the safety of her own home.
Now, police in Tucson, Ariz., are trying to determine what happened to 6-year-old Isabel Mercedes Celis. Her parents say they awoke on Saturday to find her missing. Police said a window was open with the screen pushed aside.
While officers are investigating all possibilities in her disappearance, experts say, abduction from the home is relatively rare, with just over 18 children taken each year.
"It's unusual, but it's not unprecedented," said Ernie Allen, president of the National Center for Missing and Exploited Children, which is involved in the search.
Each year, 58,000 children are abducted by strangers and released, according to the most recent statistics. Of those, 115 were "stereotypical" kidnappings carried out by strangers who either killed the children or held them for ransom. And 16 percent of those were taken from home.
Nearly three quarters of the victims are girls, and 38 percent of them are 12 to 14. At 24 percent, the second largest victimized group is the one Isabel belongs to: girls ages 6 to 11.
In Tucson, the possibility that a kidnapper could be in their midst unnerved some parents.
"I put two-by-fours in their windows this morning," said Erin Cowan, who has worked with Isabel's mother at Tucson Medical Center and has a daughter, 7, and son, 12. "I guess you can't be too careful, sadly."
Since Saturday, investigators and volunteers fanned across Isabel's neighborhood and an area landfill searching for clues. Volunteers posted fliers with a photo of Isabel -- about 4-feet-tall with brown hair and hazel eyes -- holding a school award.
Her parents, identified by friends as Becky and Sergio Celis, told investigators they last saw the first-grader at 11 p.m. Friday. Her mother, a nurse, was at work Saturday when her father went to wake her at 8 a.m. and discovered her missing.
Police call the case a "suspicious disappearance/possible abduction."
"We're not ruling anything out of the investigation at this point because we really need to keep our mind open about all the information that's been brought to us," police Chief Roberto Villasenor said.
On Monday, FBI dogs -- one that can find human remains and the other used for search and rescue -- went through the home and turned up information that required a follow-up, but police declined to say what that was.
Officers are also interviewing sex offenders in the area. It has become standard practice for all abduction investigations.
When 12-year-old Polly Klaas disappeared during a slumber party in 1993 in California and was strangled by a man with a long criminal record, there were no police protocols, said her father, Marc Klaas.
"Every time a child would disappear, they would invent that wheel all over again," said Klaas, who travels the country speaking about child abduction. "Now almost every agency in America has some handle on how to launch a missing child investigation."
Polly's case served as a model for the FBI's first missing child protocol and also prompted California voters to pass the state's three strikes law, which requires harsh prison sentences for repeat offenders.
Congress didn't pass the federal Megan's Law until 1996, inspired by the case of 7-year-old Megan Kanka in New Jersey. She was raped and killed by a known child molester who lived across the street. Now federal law requires that every state have a procedure for warning neighbors when a sex offender moves nearby.
John Evander Couey, who took Jessica Lunsford from her home in Florida, lived just down the street. "He had an opportunity to stalk the family," Allen said. "He went in there for the child."
In the 2002 kidnapping of Elizabeth Smart in Utah, her abductor was a handyman the family knew and took her from her bed at knifepoint. Nine months later, motorists spotted her as she walked with her captors.
Investigations have changed since the days the milk carton was the best way to disseminate photos of missing children, as the world was reminded last week when authorities in New York reopened the 1979 case of Etan Patz. The boy was 6 when he disappeared while making his first unescorted walk to the school bus.
Now groups can quickly disseminate photos on the Internet and to the media in the hopes that anyone who may have seen something will come forward with information.
And while social media has worked miracles in spreading the word when a child goes missing, such tools are also used by predators to stalk young people, Klaas said.
"At the end of the day, if some guy out of nowhere sneaks into a little girl's bedroom and steals her without leaving a fingerprint, we're in a world of hurt," Klaas said. "It's like pulling a needle out of a haystack."