Ex-Rocket Steve Francis charged with threatening officer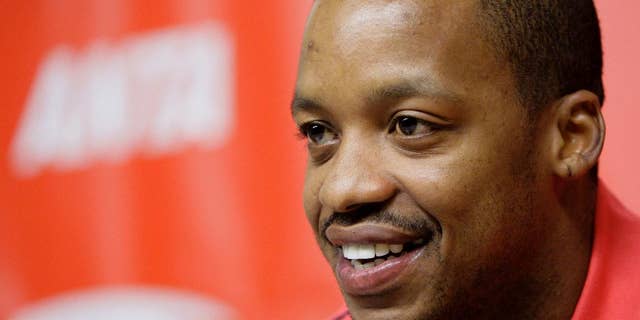 HOUSTON – Former NBA all-star Steve Francis is charged with felony retaliation after prosecutors say he threatened to assault a police officer in the Houston area.
Court records show the 39-year-old Francis also faces a misdemeanor driving while intoxicated charge stemming from the Saturday incident. Online jail records show he was released on $5,500 bond. He's scheduled to be arraigned Wednesday.
KHOU-TV reports Francis was pulled over in Harris County, Texas, for speeding. The station says a deputy smelled alcohol and Francis was belligerent. The report says more deputies were called to the scene and Francis was arrested.
No attorney is listed for Francis in online court records.
Francis played for 11 seasons in the NBA, including seven in Houston.