Ex-NY Gov. Eliot Spitzer investigated over alleged choking incident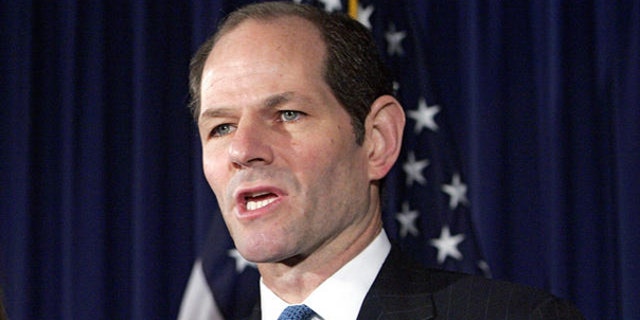 NEWYou can now listen to Fox News articles!
Former Gov. Eliot Spitzer, the infamous "Client 9" who resigned amid a prostitution scandal, was accused of choking a woman at The Plaza hotel, law enforcement sources told The Post on Sunday.
Police rushed to the hotel after Svetlana Travis, 25, used her cellphone to call 911 at about 8 p.m. Saturday to say she was having a breakdown and had cut her wrist, the sources said.
​The cops went up to the $1,000-a-night suite and Spitzer answered the door.
"Is there a problem?" they asked the disgraced ex-Love Guv.
"Everything's fine. There's no problem," he responded, according to the sources.
The officers left, but called 911, telling an operator to phone Travis back. Travis told a dispatcher that she no longer needed help.
The cops went back anyway to check, although by then, she had left the room, the sources said.
After Spitzer opened the door a second time, the cops spied broken glass, bloodstains and clothing on the floor and started a search inside.
Travis reappeared, and the cops called EMS, which took her to Mount Sinai West Hospital, where she told staffers Spitzer had attacked her, sources said.
The former governor showed up at the hospital Sunday wearing a skullcap, sources said.
His spokeswoman, Lisa Linden, later said, "There is no truth to the allegation."
In an interview with a second set of cops after midnight, according to a source, Travis "said that she told Spitzer she was going back to Russia, and he got upset and started throwing her around, choked her, threw her to the ground and threatened her.
"She then broke a glass, cut herself and called 911."