Ex-federal official to be sentenced in theft of old remains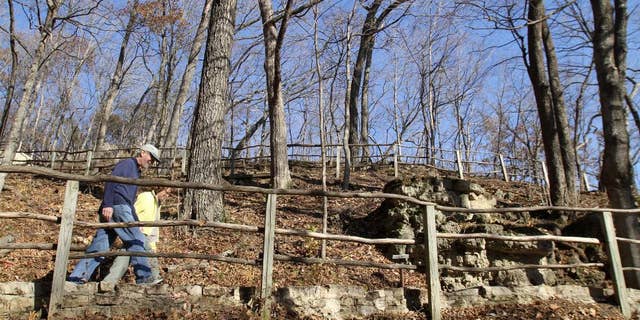 NEWYou can now listen to Fox News articles!
CEDAR RAPIDS, Iowa – A retired National Park Service official is awaiting his sentence for stealing the remains of Native Americans who died hundreds of years ago.
Thomas Munson is the former superintendent of Effigy Mounds National Monument in Iowa. He's scheduled to learn his punishment Friday at the federal courthouse in Cedar Rapids.
A plea agreement calls for one year of home detention with at least 10 weekends of confinement by the federal Bureau of Prisons. The judge isn't bound by the agreement.
The monument houses burial mounds considered sacred by many tribes. For years, the monument maintained a collection of bones tied to more than 40 individuals once buried there.
The 76-year-old Munson admitted he stole them in 1990, and kept them in his garage in Wisconsin for two decades.