Elevator trouble closes Washington Monument indefinitely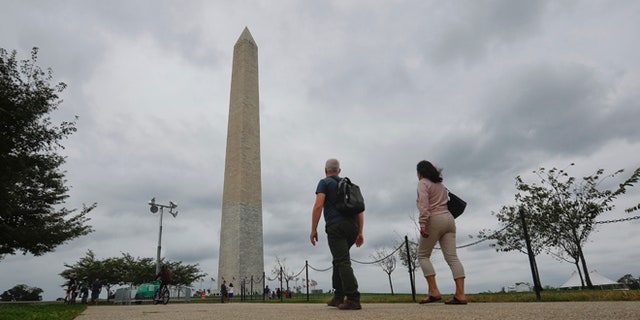 WASHINGTON – The Washington Monument will be closed indefinitely because of ongoing problems with its elevator, the latest in a series of woes for one of the city's most enduring tourist attractions.
The National Park Service announced Monday that the monument, which draws 600,000 visitors a year, will remain closed until its elevator control system can be modernized, a process expected to take up to nine months once work begins. A start date for the $3 million project has not been determined.
The lone elevator that takes visitors to the top of the 555-foot obelisk has broken down frequently over the past two years, roughly since the monument reopened after being damaged in an earthquake.
Park service officials have said they don't believe that the 2011 earthquake caused the elevator problems. But they don't know exactly what's wrong with it. Despite a monthlong inspection, "we have not been able to determine the cause of the ongoing reliability issues," the park service statement said.
Del. Eleanor Holmes Norton, a Democrat who represents the District of Columbia in Congress, said the timing of the closure "could not be worse," given the crowds coming for the opening of the Smithsonian's National Museum of African American History and Culture, which is next to the monument.
"We have grown so accustomed to the repeated closures that unless there is some danger to the public, the monument should be open to the public for as long as possible," Norton said in her statement.
Mike Litterst, a park service spokesman, said the elevator is safe, but the breakdowns present an ongoing inconvenience. When the elevator stalls, passengers are usually evacuated onto a landing and walk the rest of the way down.
"There are other factors in play when we have service interruptions. When it gets stuck, people are stuck inside there for 40 minutes to an hour in cramped, closed quarters," he said. "We couldn't put visitors or staff at risk by attempting to reopen, knowing it was likely going to happen again."
The park service hopes to announce a timetable for the renovation within the next few weeks.
It's possible that limited groups of people might be allowed to walk the 896 steps to the top of the monument during the closure, but that option won't be available to the general public, Litterst said.
"We certainly share the frustration and the disappointment of the visitors," he said.