'El Chapo' tried to smuggle cocaine in jalapeño cans, was involved in numerous killings, prosecutors say
Just months away from when drug lord Joaquin "El Chapo" Guzman is expected to stand trial, prosecutors have revealed some of the evidence they have against the notorious Mexican kingpin, including an attempt to smuggle seven tons of cocaine in cans of jalapenos, torture, kidnappings and an infamous shootout at a Puerto Vallarta nightclub.
A 90-page government memo, filed Tuesday and obtained by Fox News, details the crimes Guzman – who has been sitting in a New York City prison since he was extradited in January 2017 – is believed to have committed in his decades-long career in alleged cross-border drug trafficking.
Prosecutors said some of their evidence points to El Chapo being involved in a shootout at a crowded Puerto Vallarta nightclub in 1992 that left six dead. About 300 people were in the nightclub at the time of the drug-gang shooting. Guzman has been believed to be connected with the shooting because he was settling a score with the leaders of the Arellano Felix gang.
YouTube videos also have been downloaded as part of evidence, including one called "1993 Chili Can Seizure."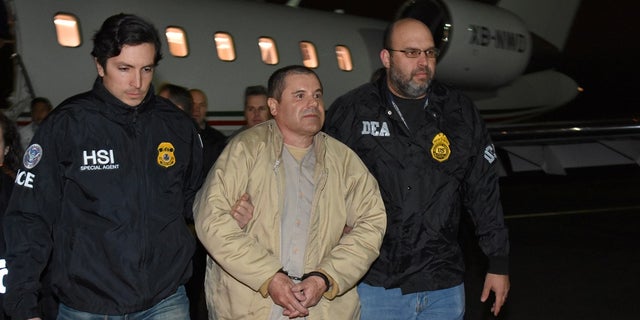 The video features news footage of Guzman's Sinaloa cartel alleged attempt to smuggle 7.3 tons of cocaine stashed in jalapeno cans to the U.S., prosecutors said. Mexican authorities foiled the plot in Tecate, a Mexican city that borders California.
In 2001, right after he escaped from prison, Guzman ordered his pistoleros – gunmen – to capture and torture members of the Gulf Cartel and the Zetas. Some were brought to him "bound and helpless," according to the memo.
"Indeed, in at least one instance, the defendant himself shot the rivals at point-blank range and ordered his lackeys to dispose of the bodies," the memo stated.
Guzman in 2006 also shot two Zetas members with a long gun after they were beaten, according to the memo.
"[Guzman] then ordered his workers to dig a hole in the ground, throw the bodies in the hole and light the bodies on fire," the memo stated.
Prosecutors said they have obtained satellite photos, drug ledgers, dozens of videos, records of intercepted phone calls and emails and more than 300,000 pages of documents against Guzman and his cartel operation.
Prosecutors, however, want some details to be left out of the trial set for September, including any charitable works Guzman was involved in Mexico and how the captured kingpin planned to run for the Mexican Senate while he was imprisoned.
The U.S. government also asked for Judge Brian Cogan to bar references to actor Sean Penn's 2016 Rolling Stone interview with Guzman.
"In it, Penn casts the defendant's drug trafficking activities in various exculpatory lights. Among other things, he implies that the defendant was the true 'president of Mexico,' a 'Robin Hood-like figure" and a "businessman,' who 'unlike many of his counterparts [does not] engage in gratuitous kidnapping and murder,'" the memo stated.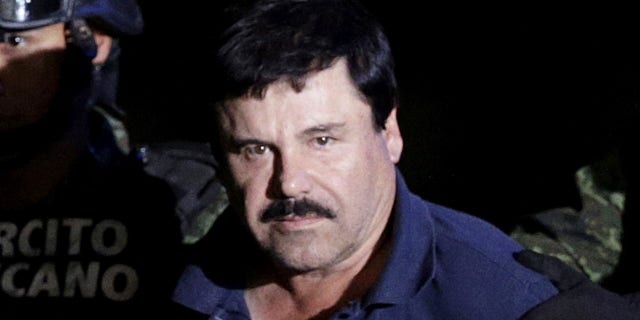 On Monday, the defense requested the criminal histories of drug lords, couriers, enforcers and accountants that prosecutors may put on the stand. The list includes about 40 witnesses, including some who might be allowed to testify under aliases.
Guzman's lawyer also said his client couldn't get a fair trial. He cited the sensational media coverage and the restrictions placed on Guzman in prison as reasons, The New York Times reported. Guzman also complained about the "small, windowless cell" he's being held in that's causing him to lose his "sanity."
The Brooklyn conspiracy trial starts in September. Guzman has pleaded not guilty on charges including operating a continuing criminal enterprise. He could face life in prison if convicted.
The Associated Press contributed to this report.