Earthquake Damages Washington National Cathedral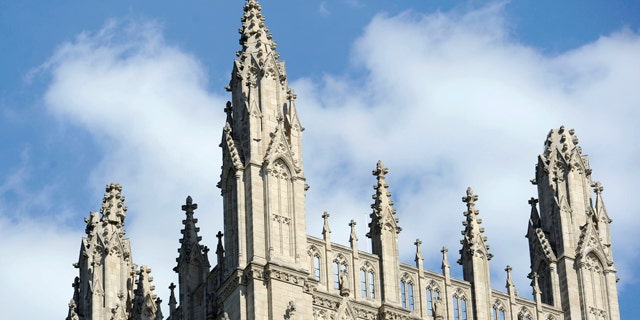 WASHINGTON – A 5.8 magnitude earthquake that struck central Virginia and sent tremors along the East Coast damaged three of the four pinnacles atop the main tower of the landmark Washington National Cathedral on Tuesday, and there were visible cracks in the church's structure.
The pinnacles are the top spires on the cathedral's towers and are the highest point in the city. The tops of the pinnacles -- capstones known as finials -- fell off, littering the surrounding grounds with stones and small chunks of rubble.
"The damage is most significant to the central tower," National Cathedral Spokesman Richard Weinberg told Fox News. "Smaller pinnacles have fallen off the West Front Towers and there appears to be cracks in some of the flying buttresses."
The flying buttresses are at the cathedral's east end, which is the oldest part of the structure. It has often been the site of funerals and memorials for presidents and other members of the nation's political elite.
A statement issued by the cathedral said the buttresses supporting the main, central tower appeared to be sound, and the tower itself was not leaning as a spokesman had reported previously.
The statement said there are some cracks on upper floors in the interior of the church, but no damage to stained glass windows has been reported.
The cathedral, popular with tourists, has been evacuated and closed and stone masons are assessing the damage. Structural engineers are expected to survey the damage overnight.
Built between 1907 and 1990, the cathedral is an Episcopal Church landmark in the nation's capital and is the sixth-largest cathedral in the world. Located in northwest Washington near foreign embassies and the vice president's residence, the Gothic-like structure rises higher than the Washington Monument and its spires are the highest point in the city.
St. Peter's Catholic Church on Capitol Hill, located just steps from the Cannon House Office Building and directly behind the Library of Congress, also had some damage.
Along with some stones and bricks falling, a concrete cross that stoop atop the church above the main entranceway was rattled loose and came crashing to the ground. It is now indistinguishable.
Fox News' Mike Majchrowitz, Chad Pergram and The Associated Press contributed to this report.