Dozens of illegal immigrants -- including a three-year-old child -- were discovered inside a tractor-trailer in southern Texas on Tuesday, officials said.
The Raymondville Police Department told Fox News the tractor trailer was stopped by a Texas Department of Public Safety trooper along U.S. Highway 77 about 45 miles north of the border with Mexico.
Texas Department of Public Safety spokesman Jose Rodriguez told reporters Wednesday that 86 people were found in the refrigerated trailer "concealed behind some rotten produce."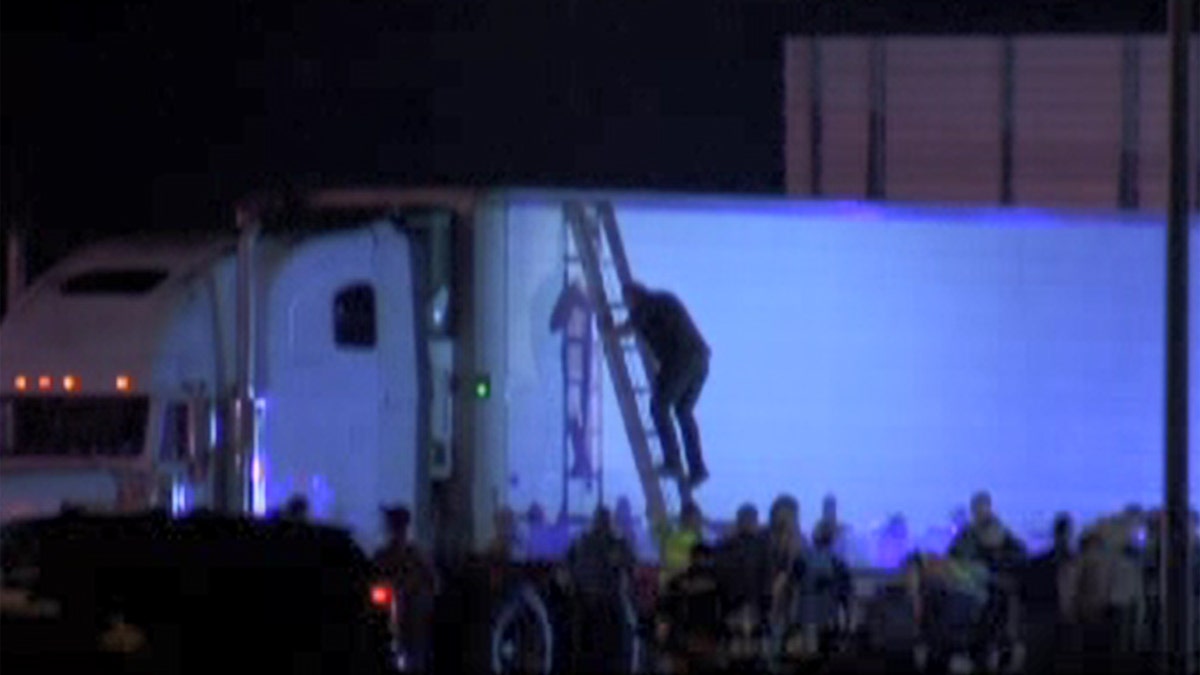 "The unit was operable and the temperature was set to 40 degrees Farenheit, so it was rather chilly," said Rodriguez, who added that four of the immigrants were unaccompanied minors.
The driver of the tractor-trailer and a passenger were arrested and the case was referred to federal prosecutors.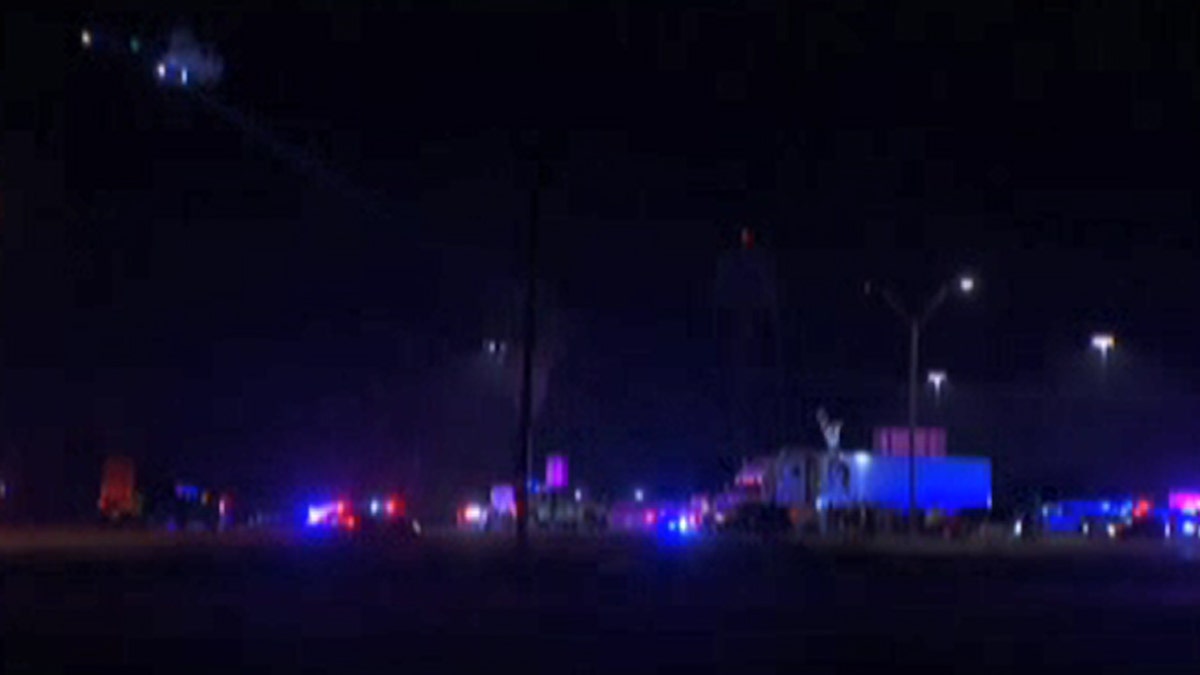 Two people inside the trailer were suffering from dehydration and taken to a hospital for treatment, according to FOX29 San Antonio.
BORDER PATROL DETAINS 59 ILLEGAL IMMIGRANTS FOUND INSIDE TRACTOR-TRAILER IN TEXAS
Southern Texas is the location of some of the largest trade and transportation ports along the U.S.-Mexico border tractor-trailers move goods between the two countries. Truck drivers, usually U.S. citizens, are paid a fee per person they smuggle across the border in their trailers.
"Smugglers are treating these illegal aliens as if they are cargo, not human beings," Border Patrol Acting Chief Carla Provost said. "They don't care about them. It's money for them."
Last July, 10 people died as they were smuggled through Texas. Thirty-nine immigrants were found packed into a semitrailer in the parking lot of a San Antonio Walmart.
The driver, 61-year-old James Matthew Bradley Jr., was sentenced to life in prison last month after pleading guilty to a county of transporting immigrants resulting in death, and a conspiracy count.
Fox News' Lucia Suarez contributed to this report.