Downtown Detroit hit by massive sinkhole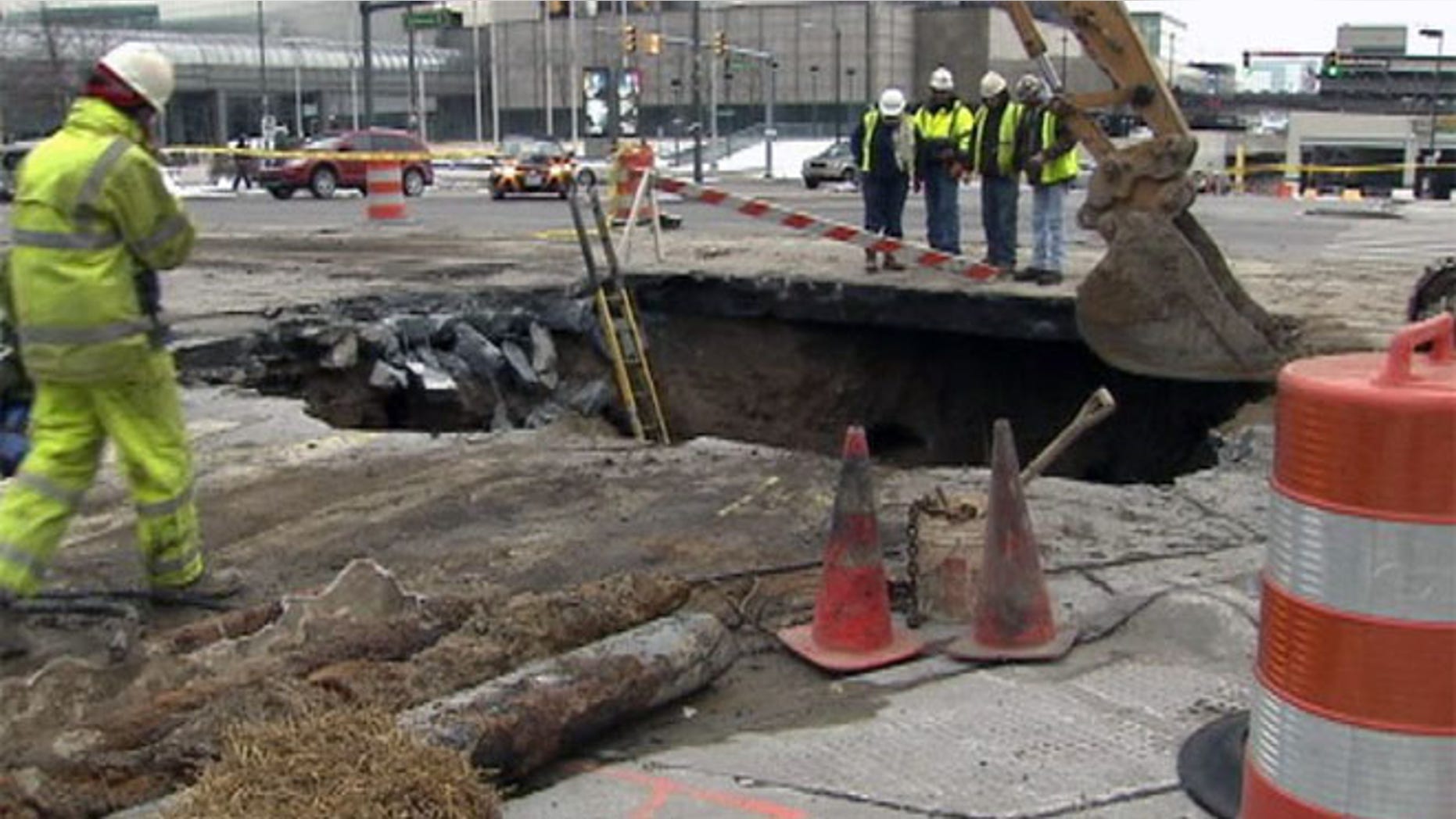 Officials say it could take days to repair a massive sinkhole that has opened up in downtown Detroit.
The sinkhole, which opened up Saturday just blocks away from the North American International Auto Show, is now about 14 feet deep, WJBK reports.
Traffic in the area is being disrupted as crews work to fix the hole, which is 10 feet wide, according to WWJ-AM.
When asked about the cause of the sinkhole, Michigan Department of Transportation spokeswoman Diane Cross said the city has "older substructures underneath the roadways."
"Age is always a factor – that's going to be the kind of thing that's going to have to be determined as well," she said, according to Deadline Detroit.