'Dinosaur'-sized gator at golf course turns into chance photo op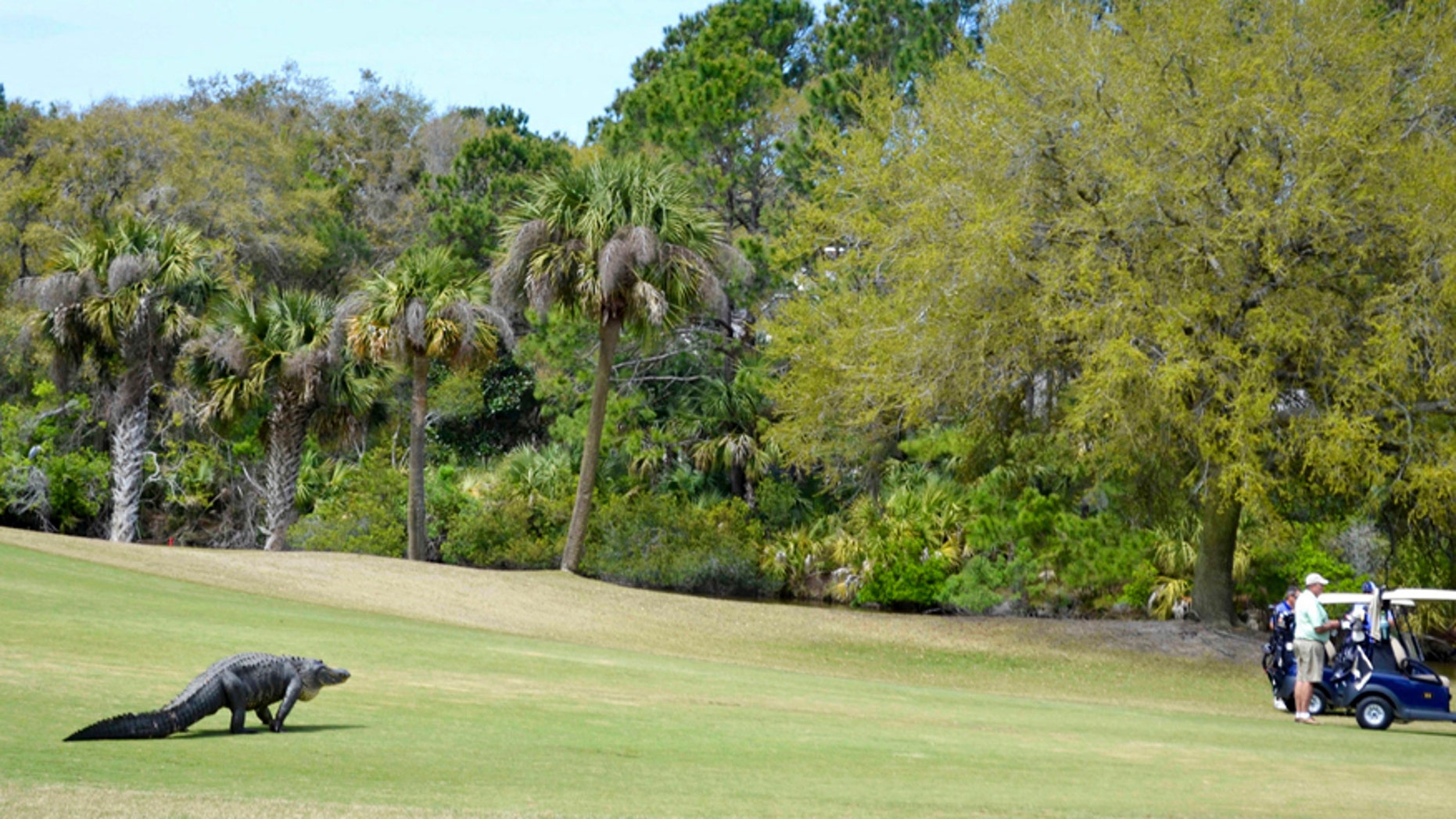 KIAWAH ISLAND, S.C. – Carrie Moores says she'd only seen alligators at the zoo before relocating last year from Connecticut to South Carolina.
That changed this week during a chance encounter with a very big gator on the golf links.
Moores told the Post and Courier of Charleston she was taking photographs at a golf fundraiser for a free medical clinic Monday when the gator approached some golfers who had their backs turned.
LITTLE GIRL JOINS COP EATING ALONE FOR 'BEST DINNER DATE EVER'
She quickly snapped the picture and warned the golfers, who hopped in carts and safely drove off.
The alligator then disappeared into a lagoon at the Kiawah Island Club's River Course.
Moores said people told her it was one of the largest gators they'd seen. More accustomed to squirrels in Connecticut, Moores said, "it was literally a dinosaur."