Denver parents say kids used Facebook to schedule after-school fights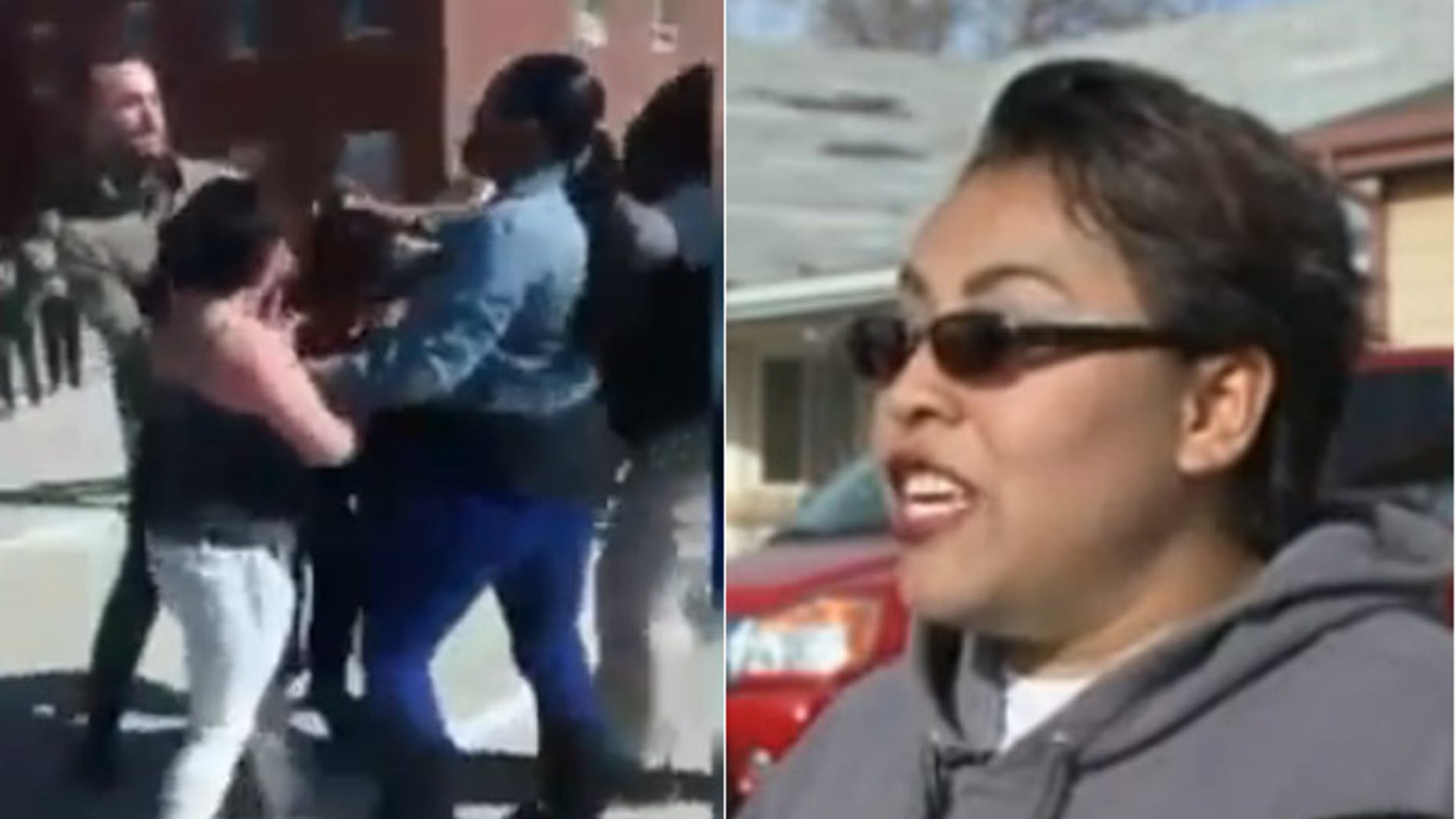 Students at a Denver middle school have turned to Facebook to schedule after-school fights, one worried mother told Fox31.
Jeanette Velasquez, who is homeless, told the station her daughter Heaven has been bullied into fighting, but said school officials have ignored her pleas to end the violence.
"She doesn't feel safe."
"This is my fourth time coming to the school to speak with them about it," Velasquez told Fox31 in Denver. She said her daughter has been in three fights since last October, with each one stemming from students bullying her because she is homeless.
"It started with girls just talking about her, to exchanging words back and forth, to actually the physical altercation," Velasquez told Fox31.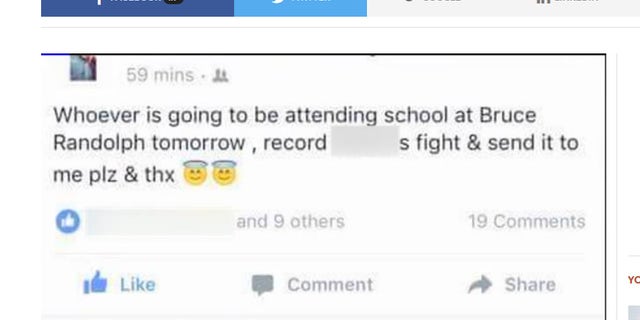 Video of a fight believed to have taken place last week was posted online, showing Heaven and another girl brawling before an administrator broke it up. Both girls reportedly were suspended for two days and given summonses by Denver police.
"She doesn't feel safe," Velasquez told the station of her daughter. "She feels like the school doesn't take her seriously."
Velasquez called on school administrators and parents to work together to catch the fight plans on Facebook before they happen, so that future attacks can be prevented. She provided the station with screen shots of posts to Facebook in which her daughter's classmates appeared to give notice of an upcoming fight with Heaven.
In a statement to Fox31, the Denver Public School System said it takes allegations of bullying seriously.
"We also ask that parents alert their child's teacher to the bullying behavior and ask specifically what the teacher will do to address the behavior," the statement read in part. "We encourage parents, if they feel that it is necessary, to inform the school principal and ask those same questions."