DC lawmakers speak out after Arboretum guard 'yelled' at children on field trip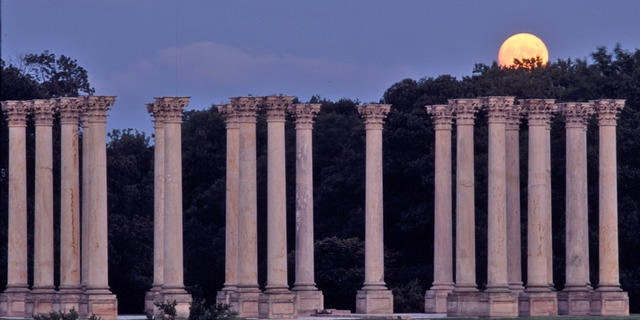 The National Arboretum, the research arm of the U.S. Department of Agriculture, has come under fire after a security guard "yelled" at first-graders who were in a restricted area.
Several D.C. lawmakers have demanded an apology from the Arboretum over what they call "aggressive" treatment by the security guard. The students are first-graders at Two Rivers Public Charter School who were visiting the national building on an educational field trip May 1.
When the children were playing in a grassy area near picnic tables, the security officer sitting in a truck "yelled" at the kids and then called an armed guard, according to Congresswoman Eleanor Holmes Norton, D-D.C.
RUTGERS APOLOGIZES FOR REJECTING STUDENTS WHO WORE BLUE SUITS, BROWN SHOES TO JOB FAIR
"This was likely a traumatizing experience for these children," Norton said in a letter to the Arboretum. "It is clear that there was a lack of proper signage in the area to notify visitors of restricted areas and lack of appropriate training of staff on how to interact with children."
A spokesman at the Agricultural Department told Fox News the department is looking into the matter.
"We are fully aware of the congresswoman's letter and we are looking into the situation," Chris Bentley, the spokesman said. "We'll take appropriate action if it is warranted."
SECOND BABY EAGLE HATCHES AT NATIONAL ARBORETUM
David Grosso, a D.C. council member, also took issue with the security guard's actions and sent a letter to the Arboretum's director asking him to ensure his security team "is properly trained to manage groups of 6- and 7-year-olds without resorting to armed backup."
"This trip will likely make it less likely that the children, and their parents, will plan their own future visits there," said Grosso's letter to director Richard Olsen. "It may even put a damper on these young students' desires to continue studying science and nature."