Dallas man viciously attacked on train after asking teens to stop smoking pot
All he did, he said, was ask teen straphangers to stop smoking marijuana.
But the teens, about five of them, became so angry they began pummeling him while he rode in a Dallas Area Rapid Transit train.
Cell phone footage captured teens punching, kicking and slapping Kennan Jones. Others joined in to attack him - but no one tried to help. When he tried fighting back, a girl hit him on the head with a skateboard, knocking him unconscious.
PORTLAND STABBING SUSPECT RANTED ABOUT MUSLIMS, POLICE SAY
Now Jones is saying transit police could have done more.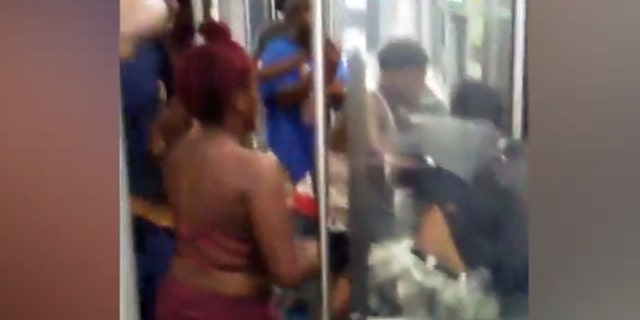 "To me," he said, "I was assaulted in another type of way by the police officers who were standing there looking at me like I did something wrong."
Jones spent a night in the hospital for injuries related to the attack.
Those responsible have not been caught – but authorities say they are actively looking for the culprits.
"It's awful. We want to catch the ones who did this," said Mark Ball, a DART spokesman.