Crime Stoppers tip leads to arrest in 22-year-old Texas cold case murder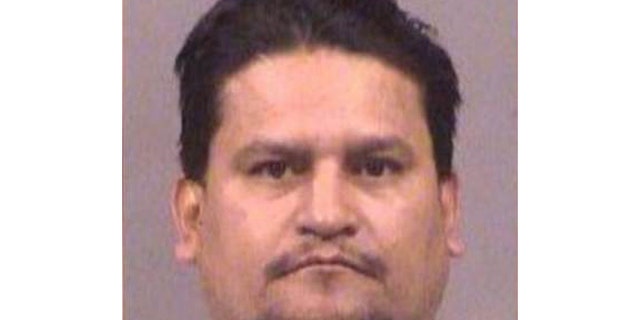 An anonymous call to a Texas police department's tips hotline resulted in the arrest last week of a fugitive wanted for a 1994 murder.
Kaufman police said Alvaro Iglesias Rodriguez killed 25-year-old Francisco Sanchez Salazar outside a laundromat on June 9, 1994, and then fled to Mexico. Local media reported Rodriguez, who was 23 at the time of the murder, was arrested Wednesday.
WFAA-TV reported that an anonymous tipster called Kaufman's Crime Stoppers hotline recently and said Rodriguez was living in Wichita, Kansas, under an alias: Mauricio San Miguel Reyes.
The tip came after a local newspaper ran a "Top 10 Most Wanted" list containing an old photo of Rodriguez.
Kaufman Police Capt. Ed Black said he put Rodriguez on the list to see if it might generate tips, the station reported.
Detectives confirmed Reyes was Rodriguez through fingerprints. Wichita cops had arrested Reyes several years ago. The Kaufman County Sheriff Department had Rodriguez's fingerprint on file in its archives.
Kaufman detective Jason Stastny went to Wichita with another detective to try and speak to Rodriguez after he was taken into custody, NBC's Dallas affiliate reported.
"He sighed," Stastny said, according to the station. "He kind of looked down. He realized, in my opinion, that he knew that he had been caught."
Black said in a press release that Rodriguez's relatives knew he was wanted for murder because he told them.
"The family informed us that he had fled to Mexico after the shooting and remained there for about three years before coming back into the United States and settling in Kansas where he has been ever since," Black said.
He also said that without the tip Rodriguez probably would have never been caught.