Courthouse gunman's son, daughter sentenced to prison for cyberstalking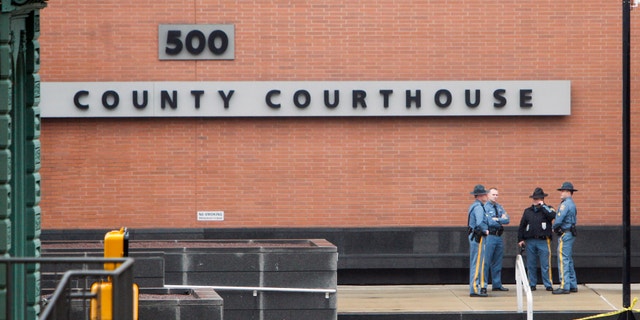 NEWYou can now listen to Fox News articles!
WILMINGTON, Del. – A man whose ex-wife was gunned down by his father at a Delaware courthouse after a bitter custody battle has been sentenced to life in prison for cyberstalking. His sister also received a life sentence for the same crimes.
David Matusiewicz and his sister, Amy Gonzalez, were sentenced Thursday. Their mother, Lenore Matusiewicz, was sentenced to life in prison earlier this month.
All were convicted of conspiracy and cyberstalking resulting in the 2013 death of David's ex-wife, Christine Belford.
Prosecutor Jamie McCall said that David Matusiewicz represents a danger to the community.
Thomas Matusiewicz, David's father, fatally shot Belford and a friend as they arrived for a support hearing involving the daughters she had with David. Thomas Matusiewicz then traded gunfire with police before killing himself.