Court releases more search warrant documents in Vegas attack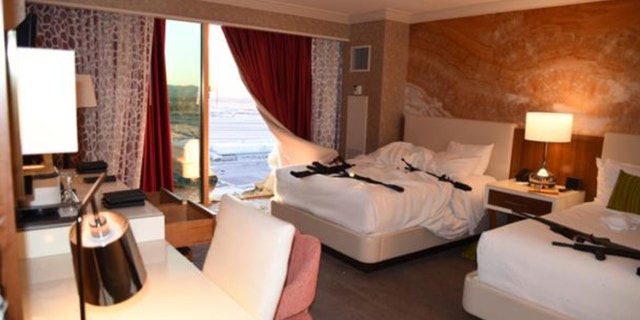 LAS VEGAS – The FBI searched email and social media accounts of the gunman who carried out the deadliest mass shooting in modern U.S. history, but court documents released Tuesday provided little new insight about the investigation in Las Vegas.
Among more than 500 pages of search warrants are hand-written notes saying whether investigators received information about online accounts belonging to Stephen Paddock and his girlfriend, Marilou Danley.
The newly released documents didn't describe what the emails or social media revealed or what investigators may have learned from a Fitbit device, USB drive, compact disc and four notepads seized in an Oct. 22 search of Paddock's home in Mesquite, Nevada.
They also didn't provide clues on a motive for the Oct. 1 shooting. The documents were unsealed by a federal judge at the request of media organizations, including The Associated Press.
Authorities say the high-stakes gambler amassed an arsenal of assault-style weapons and opened fire from his room in a high-rise hotel on the Las Vegas Strip, killing 58 people and injuring hundreds more at an open-air concert below. Paddock then killed himself.
FBI spokeswoman Sandra Breault declined Tuesday to comment about the documents in what she called an ongoing investigation.
Las Vegas police were not releasing any new information about the case, Officer Laura Meltzer said.
Danley was in the Philippines at the time of the shooting and has not been charged with a crime. Search warrants released last month revealed that her fingerprints were found on ammunition that Paddock brought with him to a 32nd-floor suite at the Mandalay Bay resort.
An Arizona ammunition dealer, Douglas Haig, was charged earlier this month with manufacturing armor-piercing bullets after authorities said his name was found on a box in Paddock's hotel room.
Haig, an aerospace engineer who sold ammunition as a hobby, has acknowledged selling 720 rounds of a different type of ammunition to Paddock. Prosecutors allege that his fingerprints were found on unfired armor-piercing bullets that Haig is accused of manufacturing without a license.