Corrections officer handcuffed, stabbed wife and told police he was attacked in 911 call, cops say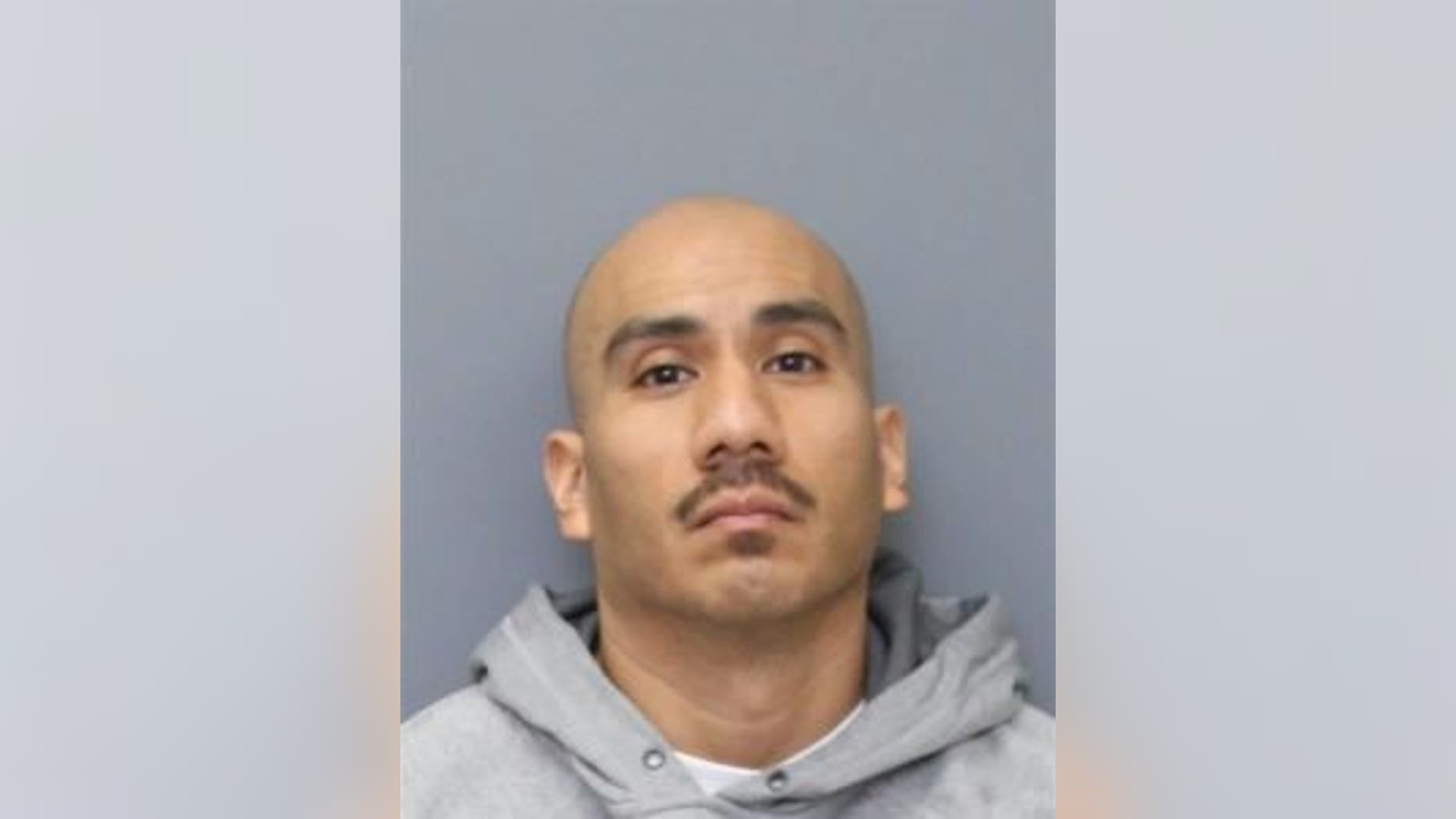 A Maryland corrections officer handcuffed and shackled his wife, stabbed her several times and then called 911 to pin the attack on someone else, police said.
Armando Quispe Rodriguez, 45, was charged after his wife -- who remained in serious condition Wednesday -- was found with multiple stab wounds in a home in Charles County, FOX5 DC reported Tuesday.
Authorities were called to Rodriguez's home just before 2 p.m. Friday after receiving a 911 call in which Rodriguez told authorities he and his wife had both both stabbed in an attack, police said. When detectives investigated the incident, however, they began to believe a different scenario had played out.
ELEMENTARY SCHOOL TEACHER CHARGED WITH 2016 GANG-RELATED MURDERS OF 2 CHILDREN
Investigators came to suspect Rodriguez, who is a corrections officer with Prince George's County Department of Corrections, had attacked his wife while she was sleeping, and then handcuffed her and bound her ankles with shackles.
He then allegedly stabbed her several times in the next few hours as she was tied down.
When police arrived, they found Rodriguez with lacerations to his hands. His wife was in the basement.
'VIOLENT DEPORTEE' REPORTEDLY ESCAPES ICE CUSTODY AT JFK AIRPORT
They were taken to separate, nearby hospitals. When Rodriguez was released from the hospital, he was charged with attempted murder, first-degree assault, false imprisonment and other related charges.
Authorities have not said what the motive for the attack may have been.
Rodriguez was placed on leave without pay following the incident.