Cornel West arrested in Ferguson protests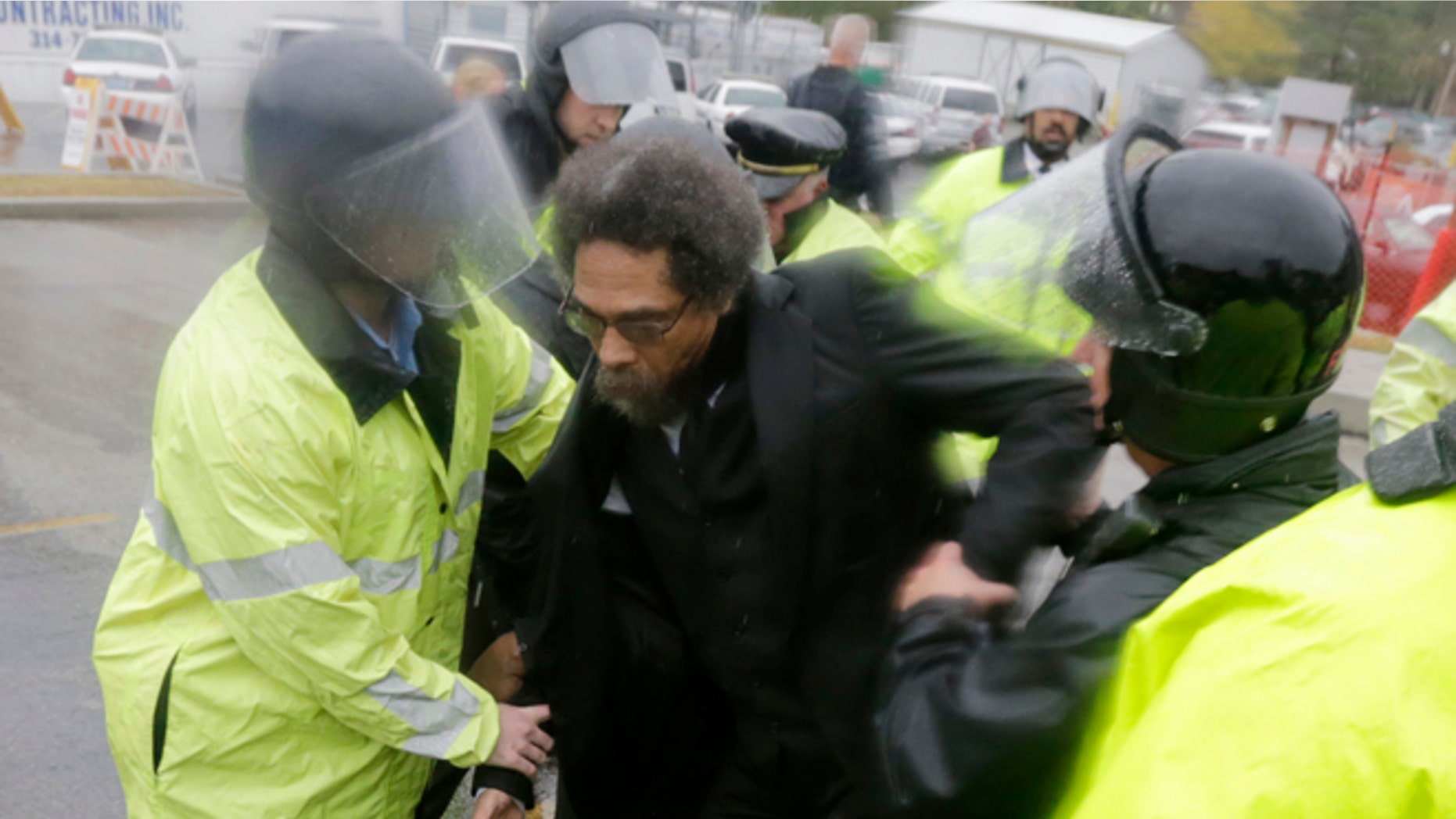 Activist Cornel West was arrested Monday along with nearly 20 others at a march to protest recent police shootings in the St. Louis area, including Ferguson, Mo.
West, the frequent television pundit who now teaches at New York's Union Theological Seminary, was participating at the "Faith in Ferguson" rally, part of weekend-long protests sparked, in part, by the fatal shooting of 18-year-old Michael Brown in August. Since then, other fatal shootings involving black men have occurred in the St. Louis area.
He was arrested at Ferguson police headquarters shortly before 1 p.m. on a charge of disturbing the peace.
"I came here to go to jail," West said to a group of demonstrators Sunday night, Reuters reported.
Some of the 19 arrested were charged with refusal to disperse, and others were arrested for peace disturbance, Fox2Now.com reported. Several demonstrators told police they wanted to get arrested, the outlet reported.
Police said the arrests were made after protesters began bumping officers' shields and forced their way through the law enforcement skirmish line.
The demonstrations, which began Friday as part of the "Weekend of Resistance," began near the St. Louis County Prosecutor's Office, where protesters called for prosecutor Bob McCulloch to charge Ferguson police officer Darren Wilson in the Aug. 9 shooting death of Brown, who was unarmed at the time he was killed. Tensions escalated last week when Vonderrit Myers Jr., 18, was killed in St. Louis after police fired 17 rounds at him. Officials have said that Myers fired first at the officers.
Clergy members have participated in the protests, and have been met by dozens of police officers in riot gear, though demonstrations have remained mostly peaceful.
Click here to read more from Fox2Now.com.
The Associated Press contributed to this report.