Cops won't punish driver who pulled over Florida officer for speeding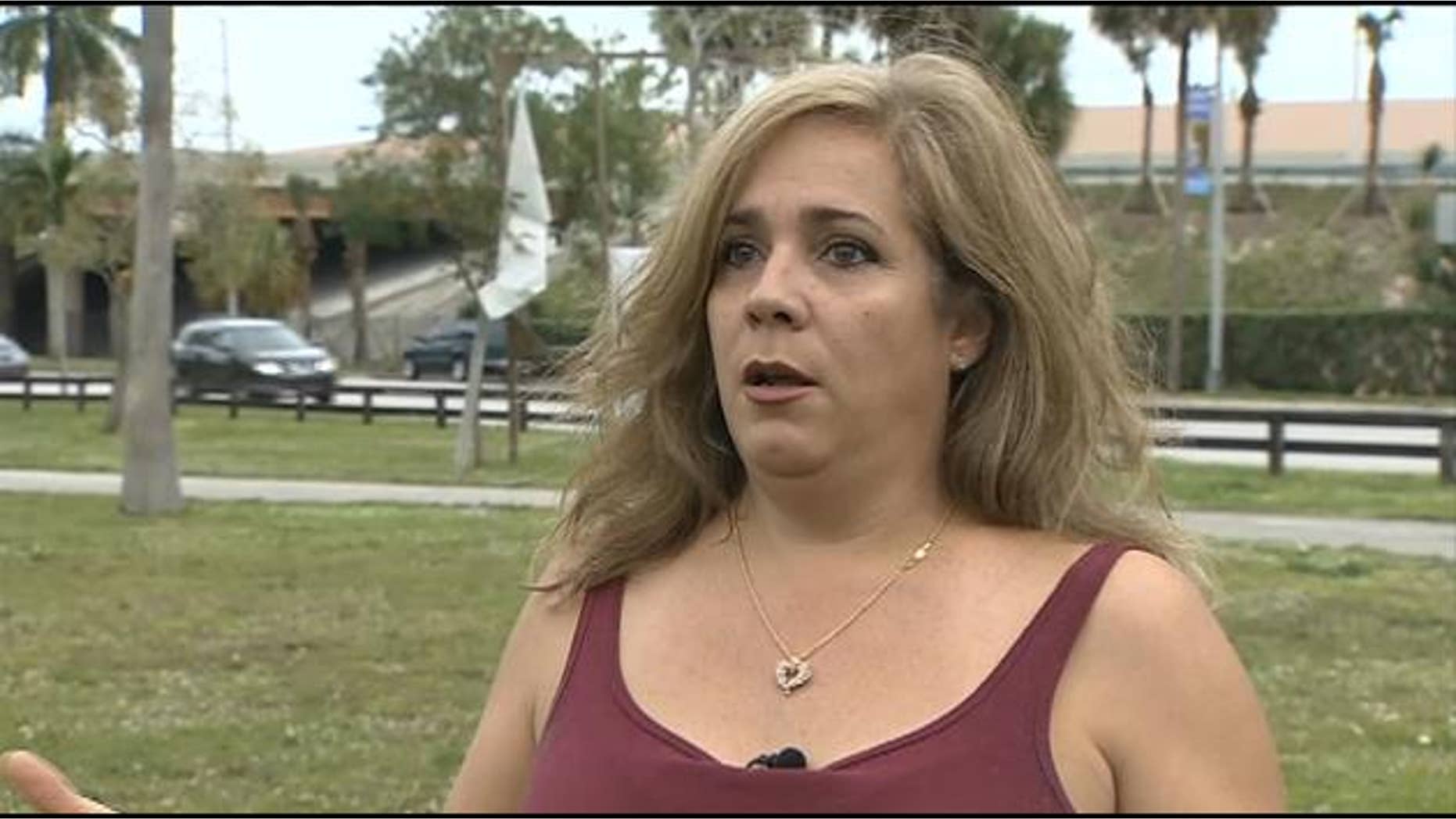 Police in South Florida said they wouldn't punish a woman who recorded an officer speeding down an expressway Friday and ultimately pulled him over.
Claudia Castillo said she tried following the squad car after it zipped by her on the Dolphin Expressway near downtown Miami. The car's emergency lights were not flashing.
"He passed me with so much speed, so much force, my car shook," she told WSVN.
Castillo attached her phone near her rearview mirror and started recording as she sped up. Once she honked her horn and turned on her own emergency lights, the squad car pulled over and the officer approached her.
"The reason I pulled you over today, and I'm asking you to come over and have a conversation, is because I saw you since Miller Drive when you were first jumping onto the Palmetto, and you were pushing 90 miles an hour," she said in one of a series of videos posted online.
The officer replied, "I don't know how fast I was going, but I can tell you this: I'm on my way to work right now. I don't believe I was speeding, but, like I said, you're entitled to your opinion."
He was not named in the videos, which racked up nearly 200,000 hits on YouTube.
Eventually, the officer told the driver, "Well, I apologize, and I'll be sure to slow down, ma'am."
Castillo says she has no regrets. "I think it was the right thing to do. If it were to happen again I would do it again."
Miami-Dade Police Director Juan Perez responded that the department would investigate, "once the officer and citizen are identified. The appropriate course of action will be taken at that point."