Convicted murderer recaptured day after escaping Ohio prison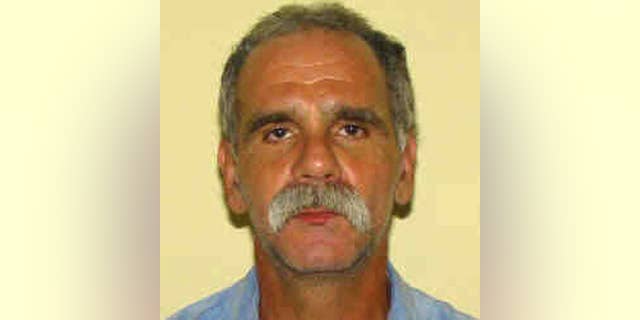 An Ohio inmate who admitted to murdering a woman 14 years ago was recaptured late Monday, approximately 24 hours after he was reporting missing from his jail cell.
State prison officials said Modie, 58, did not appear for prisoner count Sunday night at the at the Hocking Unit of the Southeastern Correctional Complex in Nelsonville. He was not confirmed to have escaped until Monday, after the prison was searched.
After Modie's escape, the Pike County sheriff issued a bulletin that said he should be considered armed and dangerous. The bulletin said he could be in a gold-colored Jeep Grand Cherokee with two women and might have cuts from razor wire.

Hocking College, about 2 miles from the prison, closed its campuses Monday as a result of his escape. It urged those on campus to remain indoors and report any suspicious activity to college police. The campuses will reopen on Tuesday.

Modie was serving 18 years to life for convictions on murder, robbery and escape charges. He reportedly would have been eligible for parole in 2020.

Cleveland.com reported that Modie was accused of beating to death Ucianna Ortiz at his Cleveland home in October 2002 and then dumping her body along Interstate 90 in the city.
Days after Ortiz's body was found, Modie was arrested in Texas while driving a car he had stolen from someone else in Cleveland. A coroner ruled that Ortiz died from blunt trauma to the head.

Modie pleaded guilty to the charges and was sentenced to prison in December 2003.
The Associated Press contributed to this report.