Convicted murderer and another violent inmate escape New Mexico prison van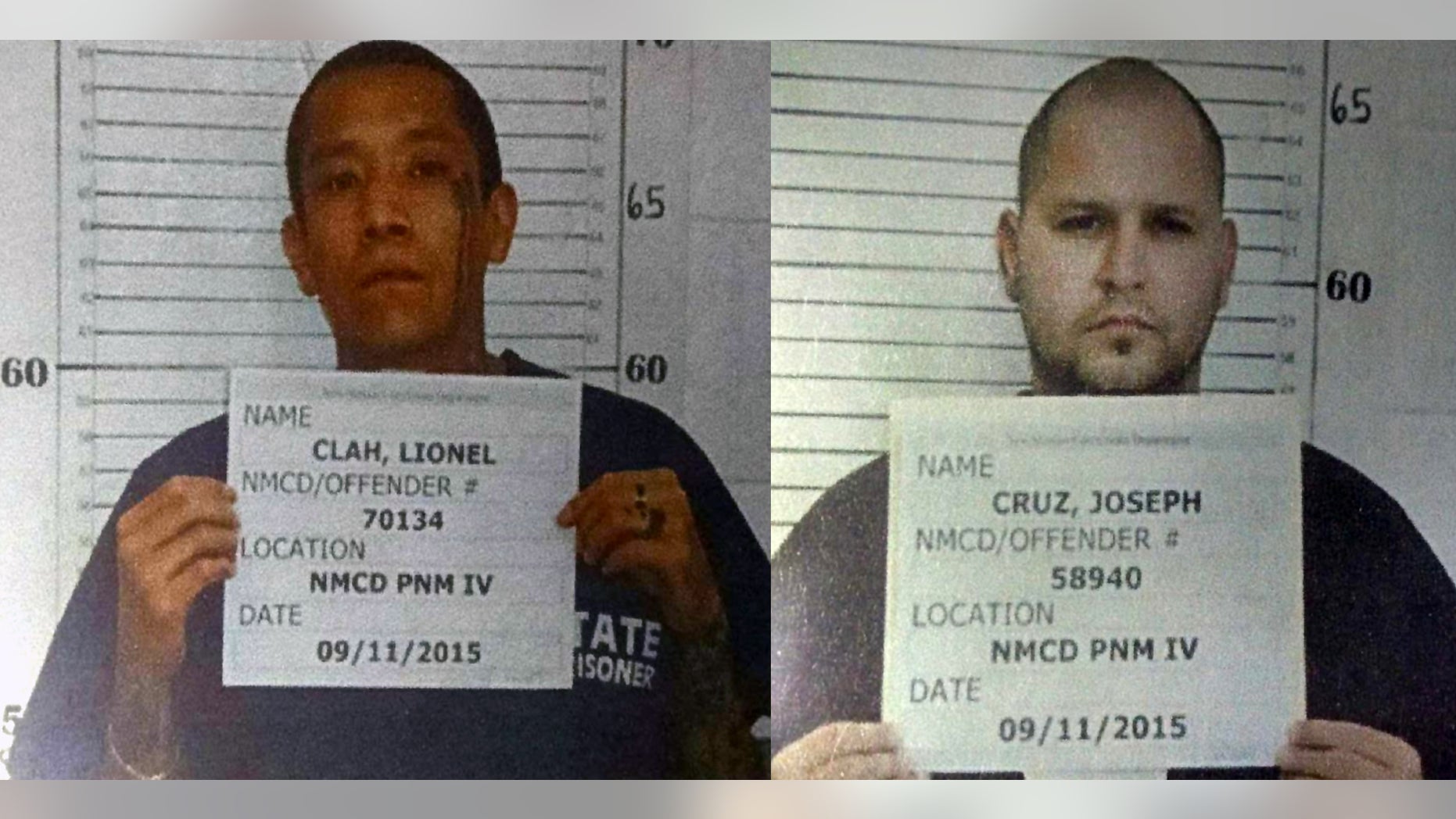 Authorities searched Thursday for a convicted murderer and another violent inmate who corrections officials said escaped while being transported to a New Mexico prison.
Joseph Cruz and Lionel Clah were last accounted for Wednesday night in the Roswell area while in a prisoner transport van in Artesia, a town about 80 miles from the Texas border, New Mexico State Police said.
Both Cruz and Clah were shackled and wearing white prison jumpsuits before they fled as they were being taken from the state prison in Santa Fe to another state facility, authorities said. Details on how they escaped were not immediately released.
"These prisoners should be considered dangerous and the public should use caution," Sgt. Elizabeth Armijo, a police spokeswoman, in a release.
Cruz, 32, has been serving a life sentence for first-degree murder since 2007. Authorities say he fatally stabbed another man over drugs in Raton in northern New Mexico.
Clah, 29, was convicted in 2009 of armed robbery and two counts of assault with intent to commit a violent felony on a peace officer.
Their escape came after another inmate fled a minimum-security facility south of Albuquerque in the middle of the night in November. Corrections Department officials warned state lawmakers of dangerously low-staffing levels at facilities across the state.
Cruz and Clah have multiple tattoos, including some that are visible on their neck and arms. Cruz has the word "TRIBAL" tattooed on his neck, while "SHIPROCK NATIVE" is tattooed on Clah's neck.