Connecticut's alleged cross-dressing meth priest reportedly liked sex in rectory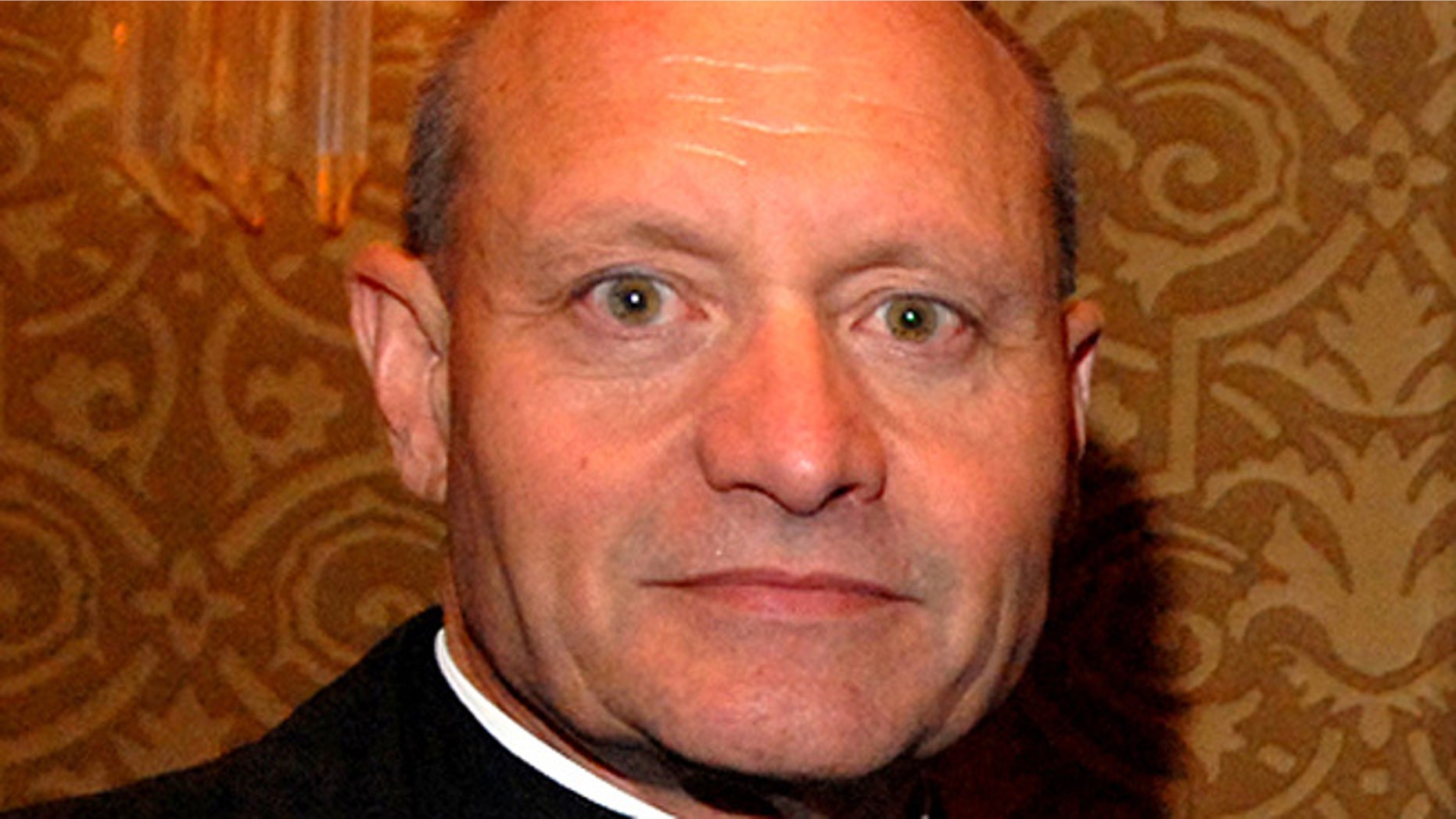 The Catholic priest indicted by a federal grand jury in an alleged nationwide methamphetamine ring was reportedly suspended after Connecticut church officials discovered he was a cross-dresser who was having sex in the rectory at Bridgeport's St. Augustine Cathedral.
The Connecticut Post reports that Monsignor Kevin Wallin was relieved of his duties in May, but the Roman Catholic Diocese of Bridgeport continued to pay the 61-year-old man a stipend until his Jan. 3 arrest. Wallin had planned to fly to London that day, the newspaper reports.
At one point, Wallin, who is now dubbed "Msgr. Meth" by some, was selling upwards of $9,000 of meth a week, including shipments from Connecticut to California, according to his indictment.
In his post-priesthood life, Wallin, of Waterbury, purchased an adult specialty and video store in North Haven called Land of Oz that sold sex toys and adult videos.  Investigators believe the shop helped him launder thousands of dollars in weekly profits, the newspaper reports.
Wallin's arrest shocked residents throughout Bridgeport and Danbury, where he was known as a charismatic speaker who was involved in many charitable activities. He often attended musicals with his mentor, former New York Cardinal Edward Egan and parishioners.
"There is an evil invading our world and it has come to our church," longtime St. Augstine parishioner Maria Spencer-Fonseca told the newspaper. "This was a work of evil — and I am praying for the monsignor."
Therese Ruppert, a parishioner at the Church of St. Peter in Danbury, where Wallin was pastor from 1996 to 2002, said she "can't fathom" the news.
"He was so spiritual," Ruppert told the newspaper. "His sermons were wonderful. He had such knowledge of theology."
Wallin, who is represented by a federal public defender, was among five people indicted Tuesday on charges of conspiring to distribute 500 grams or more of a substance containing methamphetamine and 50 grams of actual methamphetamine. Wallin has been jailed without bond pending an arraignment next week and faces at least 10 years to life in prison if convicted.
Also charged are Kenneth Devries, 52, of Waterbury; Michael Nelson, 40, of Manchester; Chad McCluskey, 43, of San Clemente, Calif.; and Kristen Laschober, 47, of Laguna Niguel, Calif.
Wallin resigned as St. Augustine's pastor in June 2011 after serving nine years in the post, citing health and personal issues, the Diocese of Bridgeport said in a statement. Diocese officials granted him a sabbatical the following month.
During the sabbatical, diocese officials became concerned about Wallin's well-being and reached out to him, but he has never spoken directly to church officials, the diocese said in the statement, which did not elaborate.
Wallin's faculties for public ministry were suspended in May 2012 and he has not been reassigned, the diocese said.
"News of Msgr. Kevin Wallin's arrest comes with a sense of shock and concern on the part of the diocese and the many people of Fairfield County who have known him as a gifted, accomplished and compassionate priest," the diocese said. "The diocese stands ready to help as it has throughout the past two years. We ask for prayers for Msgr. Wallin during the difficult days ahead for him."
The Associated Press contributed to this report.