Connecticut family hopes for answers 12 years after son's mysterious disappearance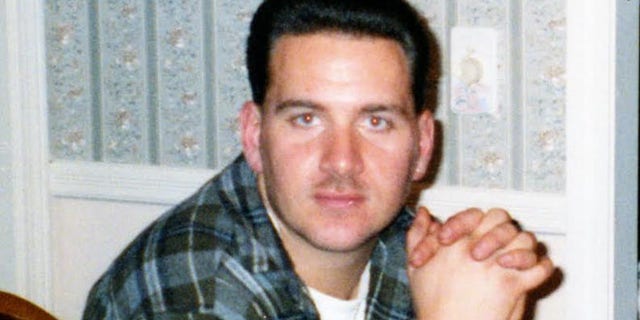 Billy Smolinski was 31 and in love when he disappeared nearly 12 years ago from his Connecticut home -- a one-story house in Waterbury not far from the farm where his parents had raised him.
Since that day -- Aug. 24, 2004 -- no one has seen or heard from Billy, the only son of William and Janice Smolinski -- a hard-working tow-truck driver who, by all accounts, loved sports, his German Shepherd "Harley," and his close-knit family.
Detectives have long suspected foul play, according to sources close to the investigation, but without a body or other forensic evidence, the case is a mystery that continues to haunt Connecticut residents. Yet with each passing year, the family's determination to solve the case never wavers and, as the 12th anniversary of his disappearance nears, they are appealing to the public for information.
"Someone, somewhere knows something," said Janice Smolinski.
"He just loved life," said Smolinski, who believes her son was murdered. "He had such a future ahead of him."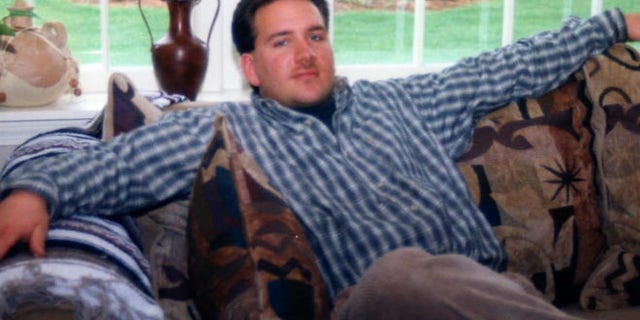 According to police reports and numerous media accounts, Billy Smolinski was dating Madeleine Gleason, a school bus driver from Woodbridge, Conn., at the time he vanished. The two had just returned from a trip to West Palm Beach, Fla., when Smolinski reportedly learned Gleason was also dating a married politician.
Smolinski confronted Gleason about the alleged cheating, and his last phone call on record was to the other man, identified in press reports and court documents as Chris Sorensen.
Both Gleason and Sorensen have denied any involvement in Smolinski's disappearance. Gleason told Waterbury police that she last saw Smolinski leaving her home on the morning of Aug. 24 --"a little depressed," she said, because the two broke off their relationship.
Sorensen told detectives he received a phone message on Aug. 24, 2004, in which a male caller said, "Chris, you better watch your back at all times," according to police reports. Authorities later determined the caller was Smolinski.
Shortly before that phone call, Smolinski -- described by his family as "heart-broken" -- contacted a friend and former girlfriend and invited her on a date to Six Flags. At around 3 p.m. on Aug. 24, he drove his white truck to a local Burger King, where he purshased two hamburgers and fries, according to receipts found in a trash bin inside his home.
What happened to Smolinski next is a mystery.
When his parents drove to his home from their farm in Naugatuck on Aug. 25, Janice Smolinski said she immediately feared for her son but was told by police she had to wait three days before reporting him missing.
Smolinski's white truck was parked in a usual spot -- with his keys and wallet still inside, his mother said, and a rubber glove was found under the driver's seat.
A next door neighbor would later tell the Smolinskis that Billy asked him to walk his dog because he was leaving town for a couple of days -- a claim Janice Smolinski does not believe.
"Billy would never ask anyone aside from Mary Ellen to watch the dog," she said, referring to Smolinski's friend and former girlfriend. The neighbor said that when he went to the home on Aug. 25 to walk the dog, the spare key Smolinski hid in the foyer was nowhere to be found.
"As soon as we heard that, we knew there was something very wrong," she said.
Authorities received tips claiming Gleason's son, Shaun Karpiuk, killed Smolinski, according to police and local media reports. Karpiuk died at age 27 in 2005 from a drug overdose.
Over the years, several searches have been conducted -- some using cadaver dogs. One such search involved digging up the yard of a home after Chad Hanson -- one of Karpiuk's friends -- claimed Smolinski was buried there. The search turned up no clues. Hanson, who has been identified in court documents as a person of interest in the disappearance, was jailed for two years for making false statements to police about Smolinski's whereabouts.
The family still maintains a website, Justice4Billy, which tracks the number of days, hours, minutes and seconds since Billy was last seen alive. The site includes a tipline for information in the case.
The Smolinskis have also plastered Waterbury and surrounding towns with flyers about their son -- much like the families of other missing loved ones. The posters, however, have caused legal trouble for the Smolinskis, who were sued in 2006 by Gleason for alleged harrassment and defamation of character.
Gleason -- who admitted to ripping down the flyers along her route as a school bus driver -- claims the Smolinskis taunted her and falsely blamed her for their son's disappearance. In 2012, a judge awarded her $52,666 in damages, including intentional infliction of emotional distress and defamation. In 2015, the state Supreme Court overturned the trial court's decision on First Amendment grounds. The case was remanded to the trial court and later withdrawn by the plaintiff.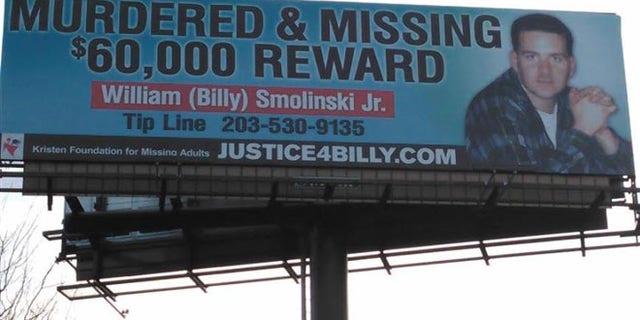 The FBI referred all inquiries into the Smolinski case to the Waterbury Police Department, which did not return calls seeking comment. Gleason declined to speak about the matter through her attorney, John Williams, of New Haven. Sorensen could not be reached.
For William and Janice Smolinski, the pain of not knowing what happened to their son is unbearable at times.
"All we are is a family looking for Billy," Janice Smolinski said as she reminisced about a son who loved to play practical jokes, "lived for the holidays," and was known to pick up wounded or stray animals and care for them.
"We will never give up looking for Billy," she said.