Colorado State student, two others killed in shooting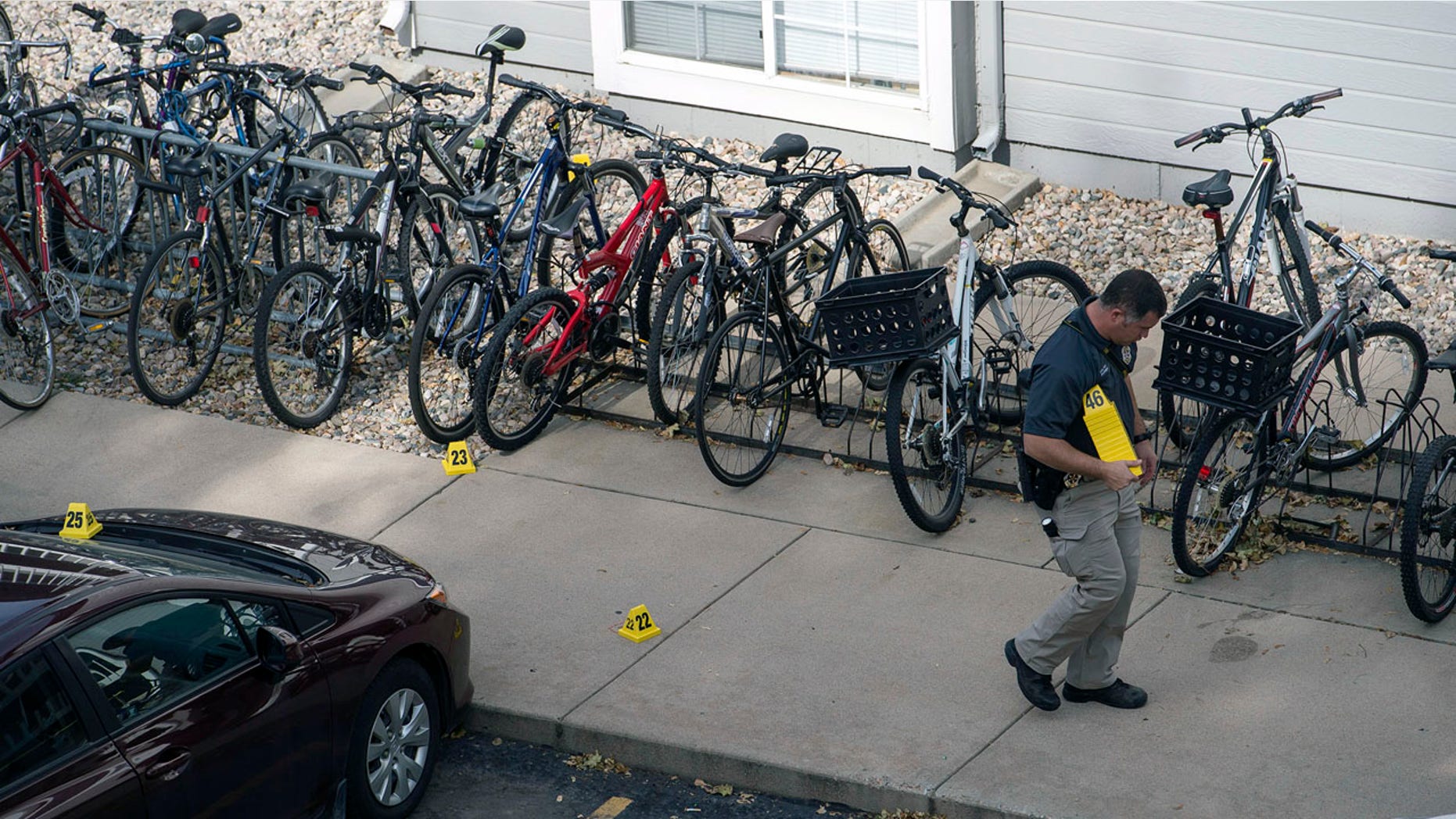 Three people, including a female Colorado State University student, were killed in a shooting near the Fort Collins campus early Thursday.
Police responded to the shooting at an apartment complex at around 2 a.m., Fox31 reported. When officers arrived, they found four people with gunshot wounds. The Coloradan newspaper reported that the suspect was believed to be among the dead.
Investigators believe the suspect was known to at least one of the victims. The condition of the injured victim was not immediately available.
Colorado State University said the student victim's family had been notified. The other three victims were not affiliated with CSU.
Brooke Ehlers, who lives in a nearby apartment, told the Coloradan she heard gunshots and the sound of a woman screaming at around 2 a.m. Thursday.
University police sent text and email alerts to students and employees at 2:35 a.m. alerting them to the incident. By 4:35 a.m., police said there was no ongoing threat.
The Associated Press contributed to this report.