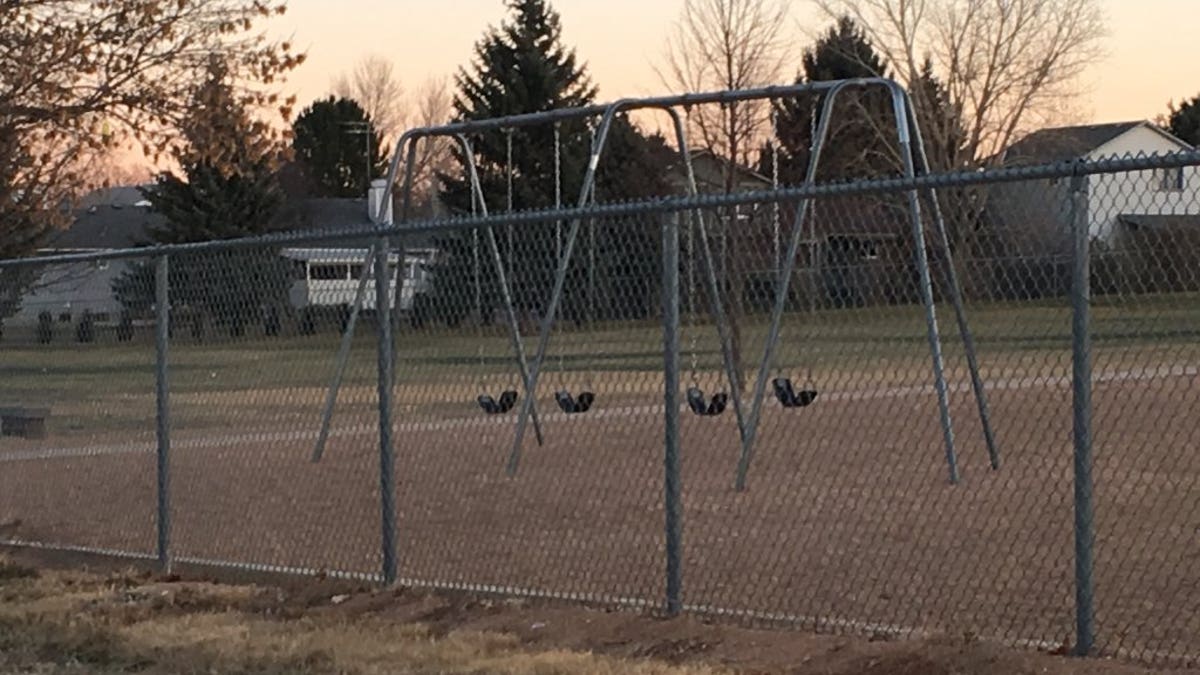 A 6-year-old girl died last week after swing straps wrapped around her neck at a playground in Colorado, her family said.
Brooklyn Thill, a first-grader at S. Christa McAuliffe K-8 STEM Academy in Greeley, was playing on a set of swings at the playground after school when she got entangled in the straps, KDVR television reported. The swings were designed for disabled students.
Brooklyn was airlifted to the hospital, where she died. It's unclear how the straps got caught around her neck.
Natalie Thill, her mother, described her daughter as "perfect" and her "dream come true," KDVR reported.
"She was my girlie girl," she said. "Our hearts are broken and that will never change, but all the love we feel from the kids and from their parents and the teachers, there's just no explaining."
Students and teachers at Brooklyn's school held a "Pink Princess Day" on Tuesday in their classmate's memory. And a makeshift memorial was created at the school.
The swings have been removed for a safety assessment, The Greeley Tribune reported.
A GoFundMe page was created to aid the Thill family.