College news editor resigns over false Paterno death report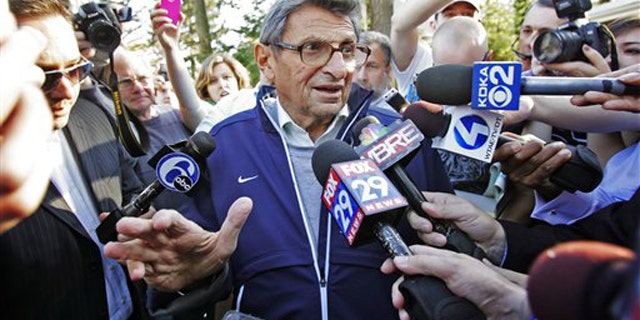 STATE COLLEGE, Pa. – A student-run news organization that covers Penn State has posted a letter online from its managing editor announcing his immediate resignation after the publication's Twitter account sent messages saying former coach Joe Paterno had died.
Paterno's sons disputed Onward State's Saturday posts, and the publication recanted. But not before the erroneous information was reported and amplified by many media organizations across the country and retweeted uncounted times. The Associated Press did not publish the report.
Devon Edwards says in the letter that he takes responsibility and "never, in a million years, would have thought that Onward State would be cited by the national media." He did not explain how the error occurred.
Attempts to reach Edwards through social media were unsuccessful.
The 85-year-old Paterno has lung cancer, and doctors say his condition is "serious."