Cohen distances himself from tax-cheating "Taxi King"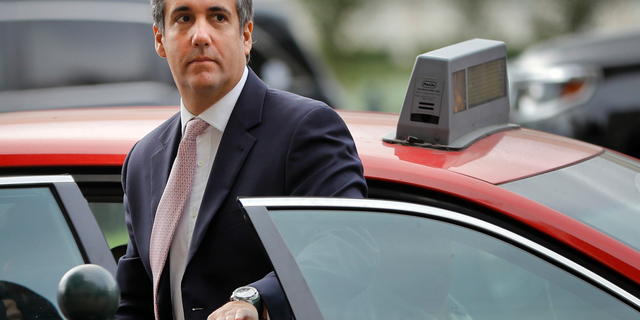 NEWYou can now listen to Fox News articles!
NEW YORK – President Donald Trump's personal lawyer, Michael Cohen, is distancing himself from an associate in the taxi industry who pleaded guilty to tax fraud.
Evgeny Freidman was dubbed the Taxi King of New York for managing cab fleets for investors including Cohen.
Freidman pleaded guilty Tuesday to pocketing $5 million in passenger fees that were supposed to fund public transportation.
Cohen tweeted Wednesday that he was "one of the thousands" of licensed taxi operators who turned to management companies.
He wrote, "Gene Freidman and I are not partners and have never been partners in this business or any other."
A person briefed on his plea agreement said it requires him to cooperate with any ongoing investigation. The person wasn't authorized to publicly discuss it and spoke to The Associated Press on condition of anonymity.
Cohen's business dealings are being scrutinized by federal prosecutors.