Coach denies running up score in 108-1 Ohio HS girls basketball game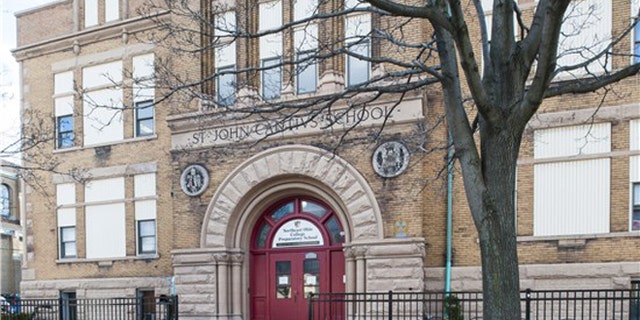 NEWYou can now listen to Fox News articles!
One of Ohio's top high school girls basketball teams won its first-round playoff game this week 108-1, but the coach says his team wasn't trying to run up the score.
Gilmour Academy, ranked No. 3 in the state by the Cleveland Plain Dealer, was leading Northeast Ohio College Preparatory School at the half 72-1 in Wednesday's Divisional III sectional semifinal and used 9th grade subs for most of the game.
"Our intent was to not run anything up, and we took steps to not disrespect our opponent," Gilmour coach Bob Beutel told the Plain Dealer.
He told Fox 8 Cleveland, "It was like you were in a baseball game and you're winning 9-0 and then you have a guy on first. You don't steal second and we didn't steal second."
While Gilmour, a Catholic school in the Cleveland suburb of Gates Mills, entered the playoffs as the top seed, Northeast Ohio, a charter school in Cleveland, entered as the No. 13 seed with eight girls and, according to the Plain Dealer, a 1-12 record.
Buetel told the station that two minutes into the game he abandoned his team's backcourt press and three minutes into game began resting the starters.
"We changed our aggressive man-to man to zone at some point and allowed them to shoot and they took 28 shots," Buetel told Fox 8. "It's just, they went 0-28."
The athletic director of the losing team, Justin Shullick, acknowledged in a statement the day after the game that "the final score did not result in our favor."
However, he said the school's entire network of campuses was extremely proud of the comradery and sportsmanship that the team displayed during the game and afterward.
"At Northeast Ohio College Preparatory School, our scholars are taught to embody respect, responsibility and relentlessness. All three characteristics were on display yesterday," he said while congratulating Gilmour on its victory.
Gilmour's next game is Saturday against Wickliffe, the 11th seed.