Civil Rights Commission Rips Justice Dept. Over New Black Panthers Case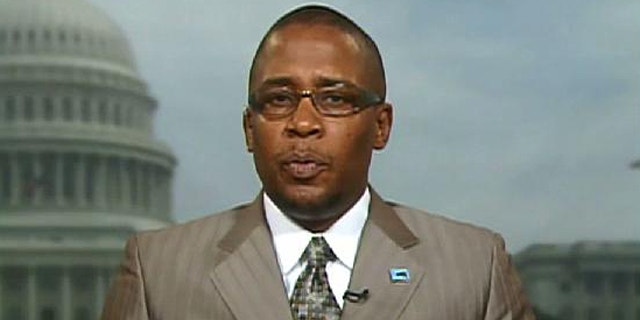 WASHINGTON – After a 5-2 vote, the U.S. Commission on Civil Rights has issued its report criticizing the Justice Department for its handling of voting rights accusations against the New Black Panther Party.
The report, approved Nov. 19 but released Friday, has been published on the commission's website. It says the department has failed to cooperate with the investigation and left open the question of whether political interference played a role in limiting action against the New Black Panther Party.
It recommended the Justice Department give the commission additional authority to prevent future conflicts of interest that arise when it asks for information from the attorney general or department. It notes that refusal to comply with commission requests creates an inherent conflict of interest since the commission is an adjunct of the Justice Department.
The commission report stated that it was stonewalled by the department after it subpoenaed the department for documents and asked for testimony by key witnesses, "including those supervisors allegedly responsible for the change in course of the lawsuit."
"The department, however, refused to allow anyone with firsthand knowledge of the lawsuit to testify before the Commission and failed to provide critical documents relating to the Department's decision-making process," the commission stated.
The case stemmed from an incident in Philadelphia during the 2008 presidential election in which two New Black Panther Party members, King Samir Shabazz and Jerry Jackson, stood in the entrance to a polling place wearing paramilitary gear and shouting racial slurs. One of the men had a nightstick.
A criminal investigation into the episode was dropped by the Bush administration, but a civil suit was brought in January 2009 against the men for alleged Voting Rights Act violations. But after a default verdict, the department dropped the charges in May 2009 against all but one of the defendants and reduced the punishment against the last.
Evidence obtained by the commission puts the department's "version of events into serious doubt," reads the report. It relies heavily on the testimony of former Voting Rights lawyers Christopher Coates and J. Christian Adams.
The men have described hostility from senior officials and career attorneys to pursuing Voting Rights Act accusations against minorities who harass white voters.
The Republican and independent appointees voted to adopt the report, while the two Democratic appointees voted against it. Abigail Thernstrom, a Republican appointee and vice chairwoman of the panel, was absent.
Thernstrom has said accusations against the department are overblown, especially considering that there is no evidence that the presence of the New Black Panther leaders scared anyone away from voting.
Click here to read the report.
The Associated Press contributed to this report.