CIA chief: IS working to send operatives to the West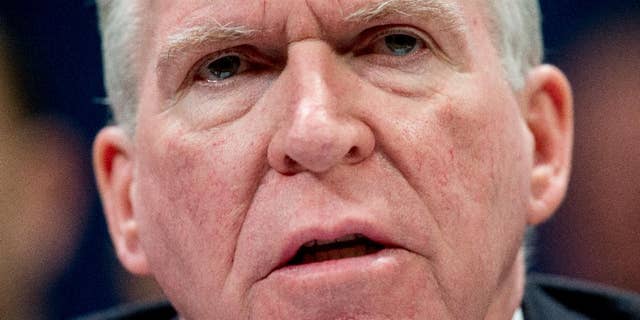 NEWYou can now listen to Fox News articles!
WASHINGTON – CIA Director John Brennan will tell Congress on Thursday that Islamic State militants are training and attempting to deploy operatives for further attacks on the West and will rely more on guerrilla-style tactics to compensate for its territorial losses.
In remarks prepared for the Senate Intelligence Committee, Brennan says IS has been working to build an apparatus to direct and inspire attacks against foreign enemies, such as the recent attacks in Paris and Brussels. He says IS has a large cadre of Western fighters who could potentially carry out such attacks.
Brennan is noting the group's call for followers to conduct lone-wolf attacks in their home countries.
He calls IS a "formidable adversary," but says it is a long way from realizing the caliphate it declared two years ago.