Chick-fil-A not alone in touting religion alongside products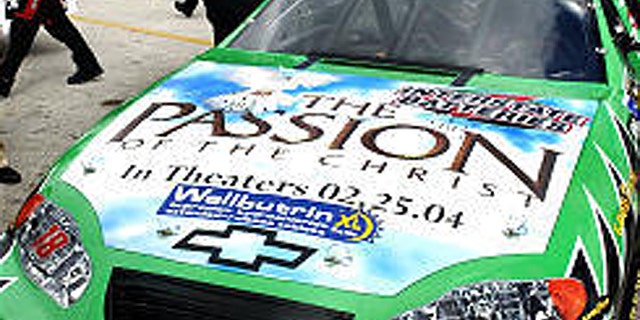 NEWYou can now listen to Fox News articles!
Chick-fil-A president Dan Cathy is not the only business tycoon who refuses to hide his faith under a bushel — top executives from some of America's biggest companies are born-again Christians who talk about their beliefs more often than their balance sheets.
Major corporations like Tyson Foods, Interstate Batteries and Hobby Lobby were either founded or are now led by outspoken and deeply religious bosses. While some of the companies distinguish between their corporate identities and their leaders' faith, others embrace it.
—Norm Miller, chairman of Interstate Batteries, discusses his faith and salvation at length on the company's website, even inviting people to write him for advice on prayer;
—Tyson Foods, the Arkansas food processing giant, offers chaplains to counsel its employees on life issues like deaths or family emergencies;
—In-N-Out Burger, the popular California-based hamburger chain, prints "John 3:16" on the bottom of its cups;
—Hobby Lobby, the Oklahoma City-based arts and crafts store chain, cites its commitment to "honoring the Lord" on its website and closes its 500-plus nationwide locations on Sundays, as does Chick-fil-A.
"We believe that it is by God's grace and provision that Hobby Lobby has endured," its website reads. "He has been faithful in the past, we trust Him for our future."
Cathy sparked a national controversy last month when he told the Baptist Press that he was "guilty as charged" for supporting the "biblical definition of a family," leading to widespread criticism from gay rights groups and the mayors of at least three large U.S. cities — Chicago, San Francisco and Boston — who said the chain was no longer welcome there.
[pullquote]
Another well-known company, furniture maker Herman Miller — which was founded by Christian evangelical D.J. De Pree in 1905 — said despite its founders' religious background, the firm is not a "religious company," a spokesman told FoxNews.com.
"Although the founding family were deeply devout Christians, at no point in the company's history was their religious faith part of the ethos," spokesman Ron Reeves said. "The company's ethos is based on values rather than religion."
Requests for comment from Interstate Batteries on what role religion plays in its company were not returned Wednesday, but a "personal testimony" page on its website clearly spells out the beliefs held by its chairman.
"Norm Miller is also a believer in God's power to change lives, because it was that power that turned his own life around after years of drinking as hard as he worked," the website reads. "That was the beginning of many changes in his personal and professional life. At the same time, there were some things about Norm Miller that stayed the same. His creative energy never flagged, and his willingness to dream up and try new ideas remained his hallmark."
One marketing expert said blurring the line between a company's image and its top boss's religious beliefs can be bad for business.
Jonah Bloom, former editor of Ad Age and chief strategy officer for Kirshenbaum Bond Senecal & Partners in New York, told FoxNews.com that while having a "purpose" such as a social or environmental cause can be a very good thing for a business, evoking religion can backfire.
"It can come across as anti-something rather than pro-something," Bloom said. "It's very important to do it positively and inclusively."
With regards to Cathy's statement on same-sex marriage, Bloom said it appeared to have been a "bad business decision" and not the kind of "purpose" he would have advocated.
But other business leaders, including Hobby Lobby CEO and founder David Green, say being outspoken about their religious beliefs is non-negotiable. In 2011, the Green family — whose fortune was estimated by Forbes magazine at about $2.5 billion — purchased 30,000 rare biblical texts and artifacts that now make up one of the largest private collections of its kind in the world.
"We believe the Bible has a positive influence and I think that all people should see what it has to say," president Steve Green said. "We encourage people to make their choice and follow its principals like we do and strive to do."