YouTube Sensation Antoine Dodson shows support at Alabama Chick-fil-A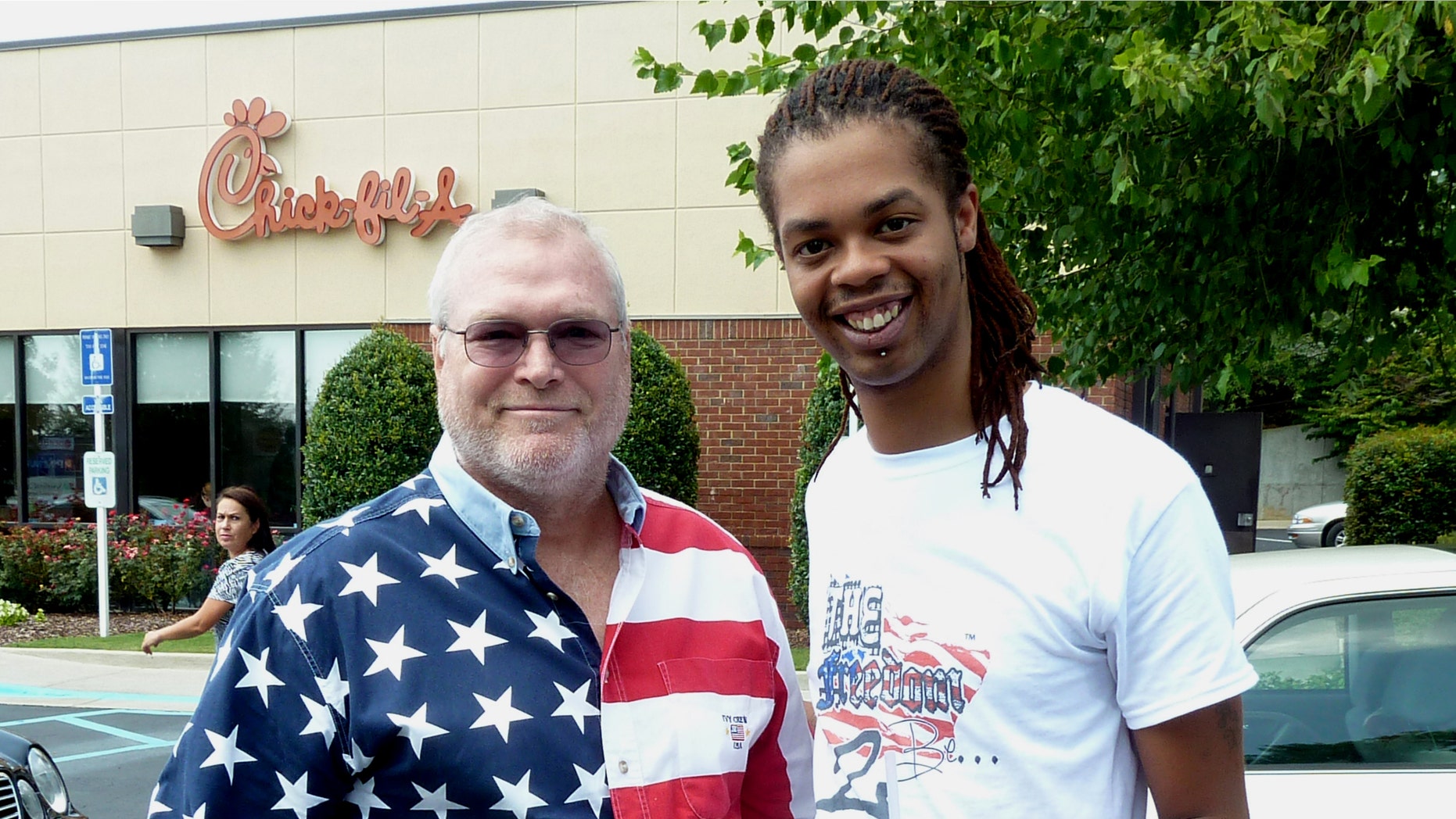 Viral video sensation Antoine Dodson isn't hiding his opinions on the current Chick-fil-A controversy, and you can run and tell that.
Dodson, an openly gay, Huntsville, Ala., resident who shot to Internet fame when he mocked a would-be rapist who broke into his home, was among those lining up at his neighborhood Chick-fil-A Wednesday, according to the Huntsville Times. Dodson came for lunch on what Fox News personality Mike Huckabee dubbed "Chick-fil-A Appreciation Day." The nationwide event was in support of company president Dan Cathy, who had been under fire for saying he supports the "biblical definition" of marriage.
"That's what freedom is.We don't all have to believe in the same things," Dodson told the newspaper, after ordering a lunch of a spicy chicken sandwich and waffle fries. "We all have our different beliefs and can still come together and still be friends and be cool with each other."
Dodson had posted a video last week first showing his support; the video drew the ire of many in the gay community and prompted him to post a second video further explaining his stance.
He repeated his position at his local Chick-fil-A.
"I'm here for supporting the employees. The gay community is fighting against Chick-fil-A, but they're not thinking about where this leaves the employees," Dodson said to the Times
"So I'm here to be in support of the employees and I'm also coming to get that spicy chicken sandwich."
Two years ago, Dodson became an overnight celebrity when a TV news report showed him calling a man who tried to rape his sister "dumb" for leaving fingerprints and a T-shirt and vowed the neighborhood would catch the fiend.
"Well, obviously we have a rapist in Lincoln Park," Dodson said in the report. "He's climbin' in yo windows, he's snatchin' yo people up, tryin' to rape 'em. So y'all need to hide yo kids, hide yo wife, and hide yo husband cause they rapin' erybody out here."
He is now trying to establish himself as an actor and singer.