Chicago Man Thought to Be Gacy Victim Found Alive, Says He 'Ran Away'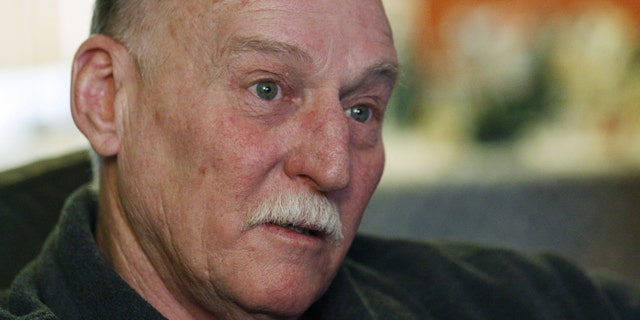 NEWYou can now listen to Fox News articles!
The renewed interest in the horrors of the John Wayne Gacy case has brought about a bright spot -- a reunion just in time for Christmas.
Theodore "Ted" Szal disappeared in March 1977. He was 24 years old and loosely fit the type of victims Gacy preyed upon. His car was found abandoned at Chicago's O'Hare airport, which was near Gacy's home. He also worked construction. Gacy would often attract victims with promises of construction work.
Szal had a habit of disengaging with his family, for months at a time. So when he disappeared, the family never filed a missing person's report. Over time, they just adopted the thought that he had fallen victim to Gacy's murderous trap.
"That's just what I thought," his 87-year-old father, Ted Szal, told Fox News. "He used to go into Chicago and get into fights. I figured he probably met that guy and got killed by him."
His father carried a photograph of Ted Jr. around. But the family never made much of an effort to track him down. He was working under his own name, using the same social security number and paying taxes. Thirty-four years later, Cook County Sheriff Tom Dart re-opened the case in an effort to identify the eight unknown victims found on Gacy's property.
That encouraged Ted Jr.'s sister, Marcia Carlson, to contact the sheriff's office through its website. A DNA swab ruled out a connection to any of the remains.
Furthermore, a quick check of Ted's information revealed that he was alive and well, working in Beaverton, Ore.
The younger Ted Szal told sheriff's investigators he left Chicago because he broke up with his wife and had a disagreement with his family.
"My family thought I was dead. That hurt when I heard that," the 59-year-old carpenter told The Associated Press on Wednesday. "There's a difference between being murdered and running away, and I basically just ran away."
His family felt hurt, too.
"I'm not too happy, because he didn't get in touch with any of us," Szal's father told Fox News.
That could change for this Christmas. Family members have made contact, and the wheels have started turning for a reunion.
This is the third case closed since the Gacy files were re-opened. Another presumed Gacy victim, Harold Wayne Lovell, was found living and working in Florida.
Sadly, DNA test told the family of William George Bundy that he was among the unidentified victims buried on the Gacy property. He disappeared when he was 19 years old. His family said the last thing they heard from Bundy was that he was going to a party.