Chicago man allegedly diverted thousands of pieces of UPS mail, cashed nearly $60G in checks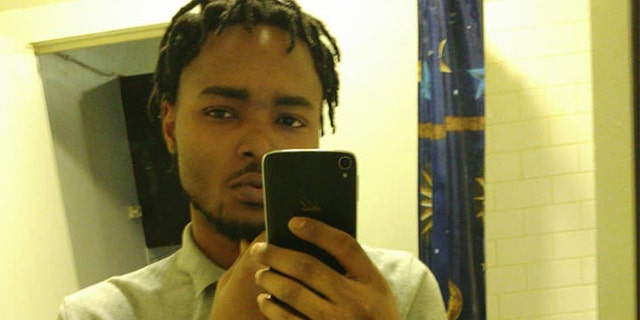 A man who allegedly diverted tubs worth of mail from UPS' worldwide headquarters to his apartment in Chicago is now under investigation after cashing nearly $60,000 in business checks into his personal bank account, court documents say.
Dushaun Spruce, who has not been charged as of Tuesday, reportedly made the change-of-address request back in October to redirect mail from the shipping giant's headquarters in Atlanta to 6750 N. Ashland Ave.
"Um, I won't – don't answer that," Spruce told a FOX32 Chicago reporter when confronted his week and asked if he was behind the scheme.
Spruce's postman told investigators the Chicago man had been getting so much mail, he had to place it in a mail tub outside his door.
"I been having problems with my mail being delivered for months now, and I actually spoke with the mail person. He always acts like he doesn't know what's going on," Spruce told FOX32 Chicago.
Among the thousands of items Spruce received, according to court documents: letters to the CEO of UPS, numerous business checks and five corporate credit cards – although none of the cards were misused.
UPS was tipped off to the alleged scam in late January after Fifth Third Bank officials told postal inspectors that 10 checks made out to the company, totaling more than $58,000, were cashed into Spruce's personal bank account, the Chicago Tribune reported. A court affidavit viewed by the newspaper said officials were able to match bank surveillance footage to Spruce's driver's license photo.
A UPS spokesman told the Chicago Tribune that they were recently notified that mail intended for their Atlanta headquarters was "redirected by an unauthorized change of address by a third party."
The affidavit said Spruce did not identify himself in the change-of-address form filed in October, but wrote down his initials and then crossed them out and replaced them with "UPS".
In an interview with the Chicago Tribune, Spruce said authorities carried out a search warrant at his apartment in January and took mail, checkbooks and banking information.
He was arrested in 2016 on charges of forgery and deceptive practices, but failed to appear in court, according to FOX32 Chicago.
A Facebook profile purportedly belonging to him lists numerous occupations and past jobs, ranging from a life insurance salesman to a dishwasher.
"I might laugh and joke around with some people and sometimes do dumb things for fun but don't ever think i'm stupid," the profile says.