Chicago judge slaps white cop on trial for Laquan McDonald murder with $2G fine for violating gag order
An Illinois judge slapped a $2,000 fine on Chicago police officer Jason Van Dyke for violating a gag order and giving interviews to the media right before jury selection was set to begin in his first-degree murder trial.
Special prosecutor Joseph McMahon had asked that Van Dyke's $150,000 cash bond be revoked or increased as punishment for the interviews conducted to show a softer, gentler side of the white police officer accused of brutally gunning down black teenager Laquan McDonald.
Van Dyke gave a 40-minute interview to the Chicago Tribune on Aug. 28. During the meeting, he purportedly expressed his fear of going to prison. Van Dyke did an on-camera interview with a local Fox affiliate the following day.
CHICAGO POLICE OFFICER BELIEVES LAQUAN MCDONALD MURDER CHARGE IS POLITICAL: 'I'M NOT A RACIST'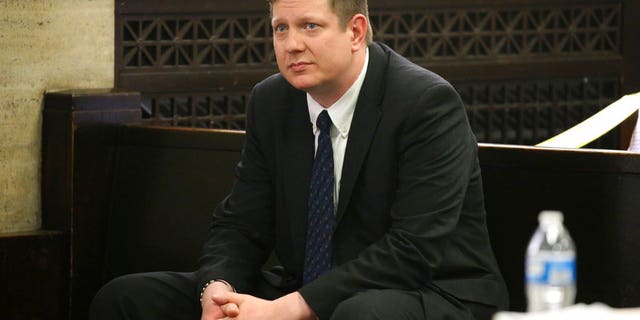 Jury selection began Wednesday in the Van Dyke trial. He is accused of unloading 16 bullets into the 17-year-old.
The case has polarized the city, fueled animosity toward the police, led to an investigation that accused three other officers of covering up the incident and permanently cast a shadow on outgoing Mayor Rahm Emanuel's legacy.
Grainy dash cam video shows McDonald walking down a Chicago street with a knife in his hand. As he walks across the street with his back turned away from officers, Van Dyke jumps out of his car, pulls his 9mm Smith & Wesson handgun and starts shooting. It takes him 15 seconds to fire 16 shots, some of whom hit McDonald after he already was on the ground.
TRIAL OF JASON VAN DYKE, CHICAGO OFFICER ACCUSED OF MURDERING LAQUAN MCDONALD, BEGINS WITH JURY SELECTION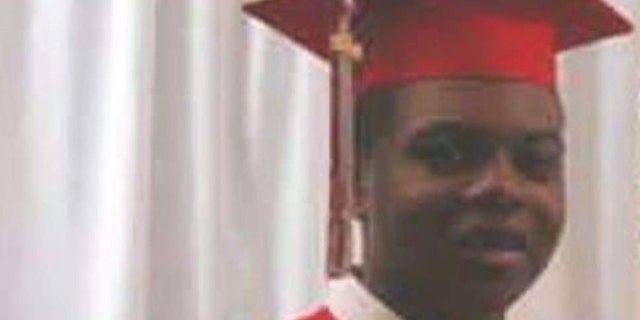 The police union claimed McDonald was holding a knife and approaching officers when he was gunned down. The graphic video refutes the narrative and shows McDonald veering away from officers.
The botched handling of the shooting also led to a scathing 2017 Justice Department report that claimed Chicago police routinely used excessive force, violated civil rights and demonstrated racial bias against blacks.