Chicago hits 600 homicides as man, 25, is shot in the head
A 25-year-old man, who was shot multiple times in the head, reportedly became Chicago's 600th homicide, solidifying the Illinois city's place as the murder capital of America.
Two other men were injured by the shooter, who opened fire from a vehicle located on the 500 block of South Lockwood in the West Side Austin neighborhood, according to Chicago Police and the Cook County medical examiner's office.
Neither man suffered fatal injuries and both were stabilized at Stronger Hospital, the Chicago Sun-Times reported.
The victims, whose names have not been released, were among five people who were shot in the South and West Sides of Chicago within just seven hours on Tuesday.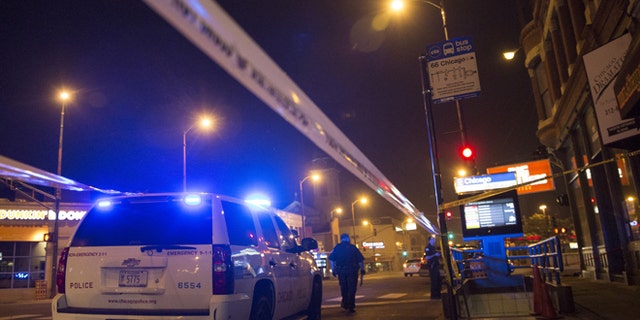 With 600 homicides in 2017 already, Chicago remains the murder capital of America, according to data from the Chicago Sun-Times, though the homicide rate is down from 2016, when 762 people were killed.
By the end of October, the Chicago Police Department had already recorded 2,445 shootings.
GUNMEN TARGETED NEIGHBORS THEN CONTINUED RAMPAGE
The majority of shootings occur in the city's most impoverished neighborhoods, where violent gangs spray bullets to solve petty disputes, former gang members said.
"People are arguing on Facebook over the color of some girl's hair, real simple things...and they carry guns and when they finally catch each other, that's how it be," Derrick House, a 51-year-old former gang member-turned activist, said. "When they see the person they looking for, they don't care who else is out there, old people and kids, they just start shooting."
The majority of victims are African-American men, with nearly 50 percent in their teens and twenties.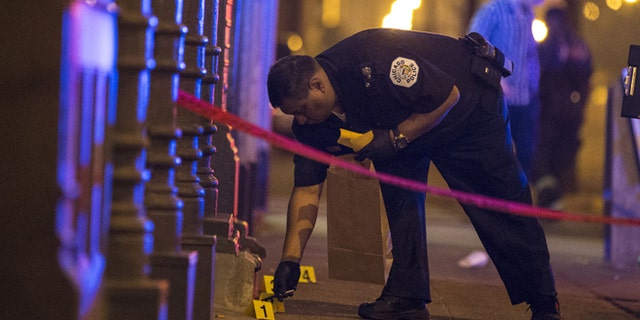 Bystanders are also caught in the crossfires of the gang-related shootings, which typically occur in the most dangerous neighborhoods of Chicago.
THE LATEST: 5 DEAD IN CALIFORNIA SHOOTINGS, INCLUDING GUNMAN
With the current murder rate the highest it's been in 17 years, President Trump announced a program in June to deploy federal agents to combat the violence.
"Crime and killings in Chicago have reached such epidemic proportions that I am sending in Federal help," Trump tweeted
The Chicago Crime Gun Strike Force announced in June a plan to enact a team of 20 ATF agents and 20 Chicago Police officers to curb the violence, the New York Times reported. Federal authorities described the unit as "the first of its kind in the U.S."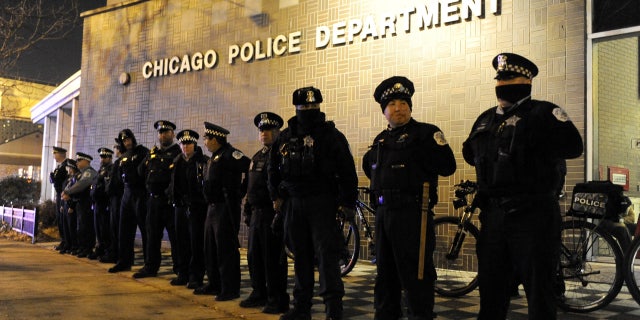 "Their sole responsibility will be to fight gun crime in the city of Chicago," ATF Special Agent Tim Jones told the New York Times. "Our hope is that with more agents here, there will be more cases recommended for prosecution."
Chicago officials have advocated for stricter gun laws as a way to reduce the city's high murder rate, the New York Times reported.
But though gun violence has been a primary driver of the city's murder rate, varied methods have been employed in the 600 homicides to date.
In one instance, A former Northwestern University professor was charged with first-degree murder after fatally stabbing a 26-year-old in a sexual fantasy-gone wrong, Chicago police said.
Another man was charged with first-degree murder after reportedly stabbing one woman and two men in October.
The Associated Press contributed to this report.