Charges filed in helmet assault during Pennsylvania HS football game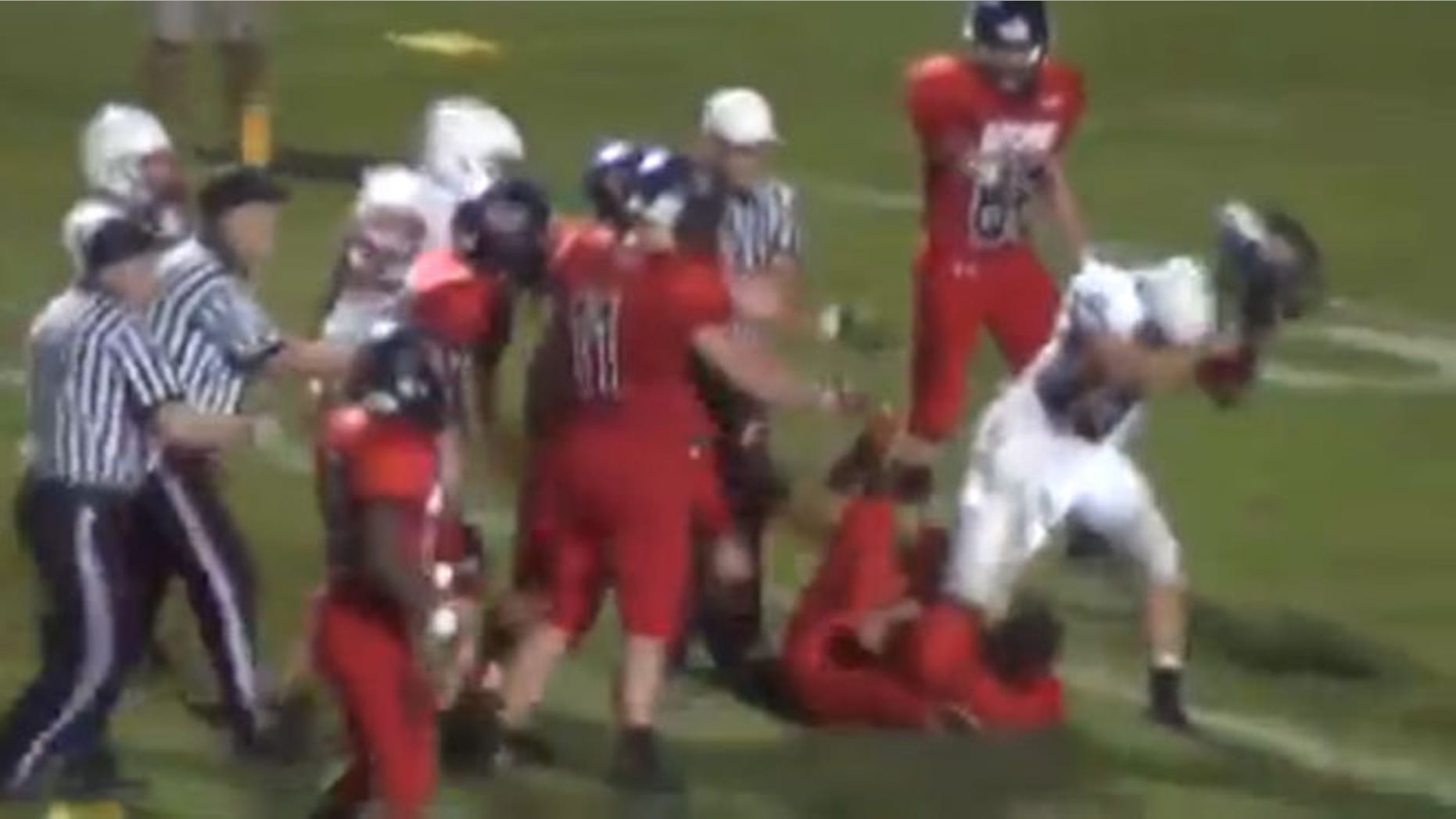 Charges have been filed in the case of a high school football player who ripped the helmet off an opposing player and beat him over the head with it during a game in central Pennsylvania two months ago, police said Wednesday.
The misdemeanor charges of simple assault and disorderly conduct were filed in juvenile court, Chief Benjamin Sutcliffe of the South Annville Township Police Department said. He declined to say how many people were charged or to release other details, citing the ages of those involved.
The video of the game was shot by WGAL TV-8.
"I can't release the name or names because everyone involved is a juvenile," he said Wednesday. Video of the Sept. 6 game at Annville-Cleona Secondary School shows a Hamburg player tearing the helmet off an Annville-Cleona player and hitting him with it at least twice while he was on the ground.
Other teammates of the player being attacked jumped to his aid and tackled the player with the helmet before he could land another blow. The player who absorbed the hit, could be seen getting up and holding his head.
Officials said the player struck with the helmet had a cut on top of his head but was otherwise all right. Two players were ejected from the game.
Several other players are seen pushing each other, and another Annville-Cleona player was seen throwing several punches. The video attracted widespread attention.
The Associated Press contributed to this report