Caterpillar unit cheated customers, tossed evidence into ocean: WSJ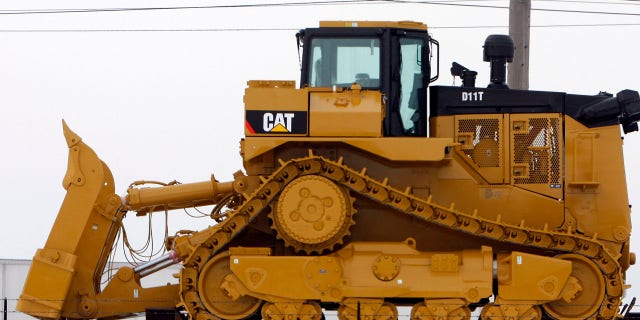 A unit of Caterpillar Inc. admitted that it cheated customers by performing unnecessary repairs to their railcars and pleaded guilty to dumping brake shoes and other parts into the ocean to hide evidence, according to court documents.
United Industries LLC, part of Caterpillar's Progress Rail Services unit, agreed to pay a criminal fine of $5 million as well as a total of $20 million in restitution to three railcar-owning companies: TTX Co., Greenbrier Cos. and the Pacer International unit of XPO Logistics Inc.XPO 0.89%.
The fine and restitution are modest for a large company like Caterpillar, but the case represents a blow to its reputation for quality service.
The Illinois-based manufacturing giant entered its guilty plea in U.S. District Court for the Central District of California Thursday afternoon.
Caterpillar said it had "taken corrective action against employees involved in this matter" and "enhanced its compliance program." The company said it hadn't found any "safety issues related to this matter."
The Wall Street Journal reported three years ago that some workers at the Caterpillar unit had resorted to smashing brake parts with hammers, gouging wheels with chisels or using chains to yank handles loose, according to current and former employees.
United Industries employees told federal investigators that they were encouraged by certain supervisors to increase revenue by making unneeded repairs.
United at the time operated a repair facility at the Port of Long Beach, a business from which it has since withdrawn. The company's duties included inspecting railcars passing through the Southern California port to see whether any parts needed to be repaired or replaced under industry guidelines, according to an exhibit attached to the plea agreement, filed in federal court last month.
Employees sometimes replaced parts on railcars even when those parts didn't show signs of damage sufficient to require replacement under industry standards, according to court documents. They "would also knowingly pick random repairs to make on the railcars without conducting an inspection" meeting those standards, the documents said.
Inspectors from the Federal Railroad Administration and the Association of American Railroads make periodic visits to rail-repair yards to check whether proper procedures are being followed and to inspect parts removed from cars to determine whether they were broken or worn. To conceal evidence from those inspectors, the documents said, employees threw such parts as roof liners, roller bearing adapters and brake shoes into the harbor.