A California woman is suing county officials and a district fair for allegedly slaughtering and barbecuing her daughter's beloved goat following a rescue attempt she made after her daughter regretted putting the pet up for auction.
Jessica Long had purchased the goat named Cedar in April 2022 for her 9-year-old daughter as part of a youth agricultural 4-H program, according to the Los Angeles Times.
Animals purchased as part of the program are typically slated to be sold at the Shasta District Fair's livestock auction for meat, though Long's daughter decided she wanted him back. Fair officials refused Long's entreaties to keep the goat despite her offer to offset the costs, according to the lawsuit that was filed in August and amended last month.
Long then stole the goat, setting off a search involving law enforcement that spanned six counties and 500 miles, the suit claims.
'INSEPARABLE' DOG-GOAT DUO TO LIVE OUT REST OF DAYS TOGETHER ON FARM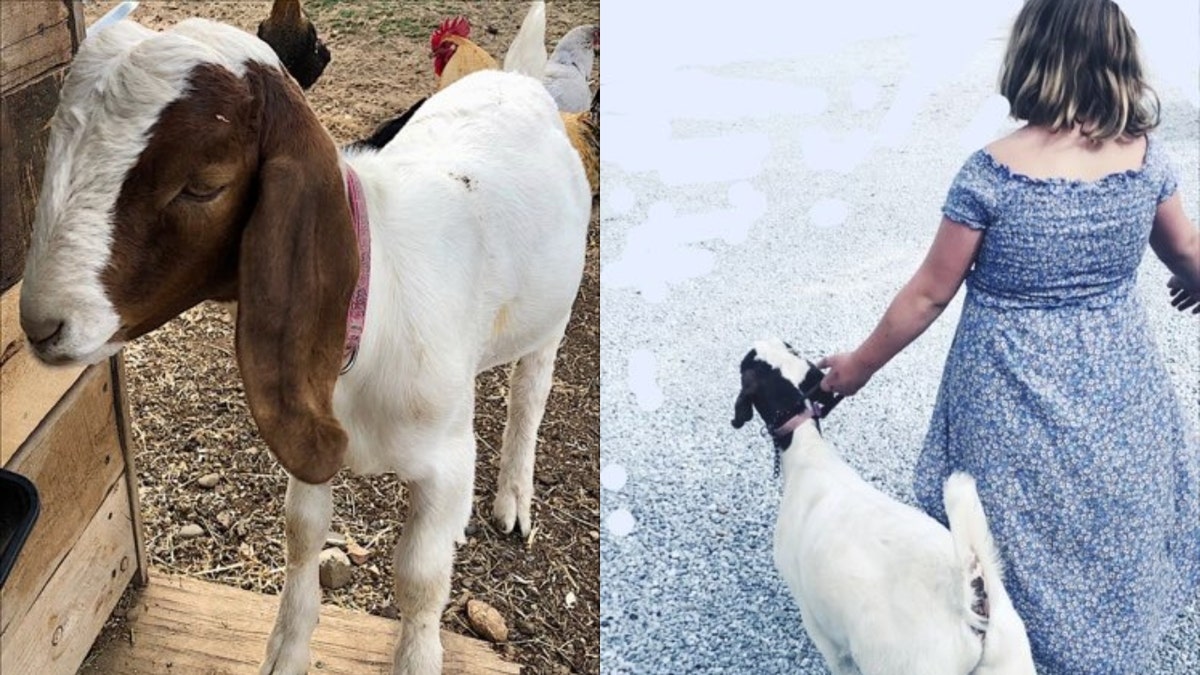 Long's daughter, who fed Cedar every day and came to care for him like a pet, reportedly had a change of heart before bidding began and decided she wanted to keep the goat, but fair officials said allowing her to take Cedar back would go against the rules.
"My daughter sobbed in her pen with her goat," Long wrote to the Shasta County fair's manager last June. "The barn was mostly empty and at the last minute I decided to break the rules and take the goat that night and deal with the consequences later."
According to the Sacramento Bee, Cedar's meat was sold on June 25 for $902 to a buyer representing Republican California state Sen. Brian Dahle, who is also a farmer and small business owner in the northern part of the state.
Of the $902 paid for Cedar, $63.14 was to go to the state fair while the remaining $838.86 was allotted to the goat's owners.
OVER 240 RABBITS CONFISCATED FROM WASHINGTON HOME GO UP FOR ADOPTION FOLLOWING ANIMAL CRUELTY CASE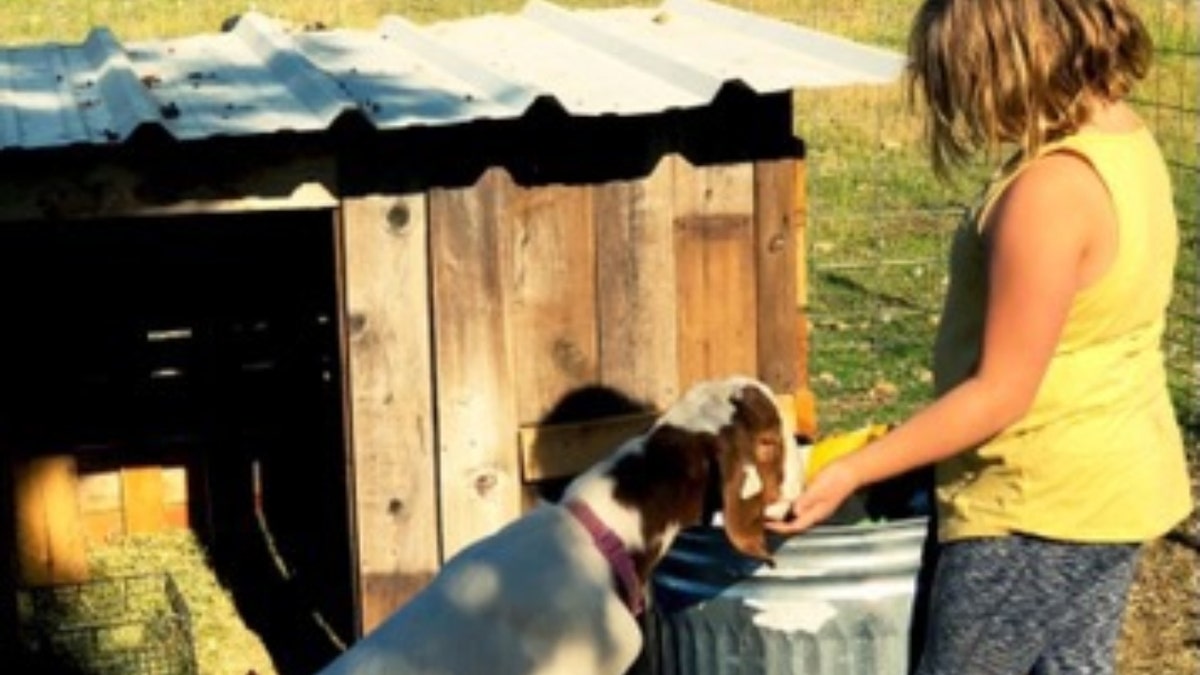 When Long reached out to Dahle, his office reportedly told her that he would "not resist her efforts to save Cedar from slaughter," though the fair association allegedly threatened her with grand theft charges if she failed to return the goat.
The lawsuit alleges that "two sheriff's deputies left their jurisdiction in Shasta County, drove over 500 miles at taxpayer expense, and crossed approximately six separate county lines, all to confiscate a young girl's beloved pet goat."
Law enforcement removed Cedar from a farm in Sonoma County where he was being kept and returned him to the Shasta district fairgrounds, where he was ultimately killed and potentially served as barbeque, according to the suit and news reports.
Long's lawyer argues that the goat chase exhibited an abuse of power and a "sham criminal pursuit."
NEW YORK BANS THE SALE OF DOGS, CATS, RABBITS AT RETAIL PET STORES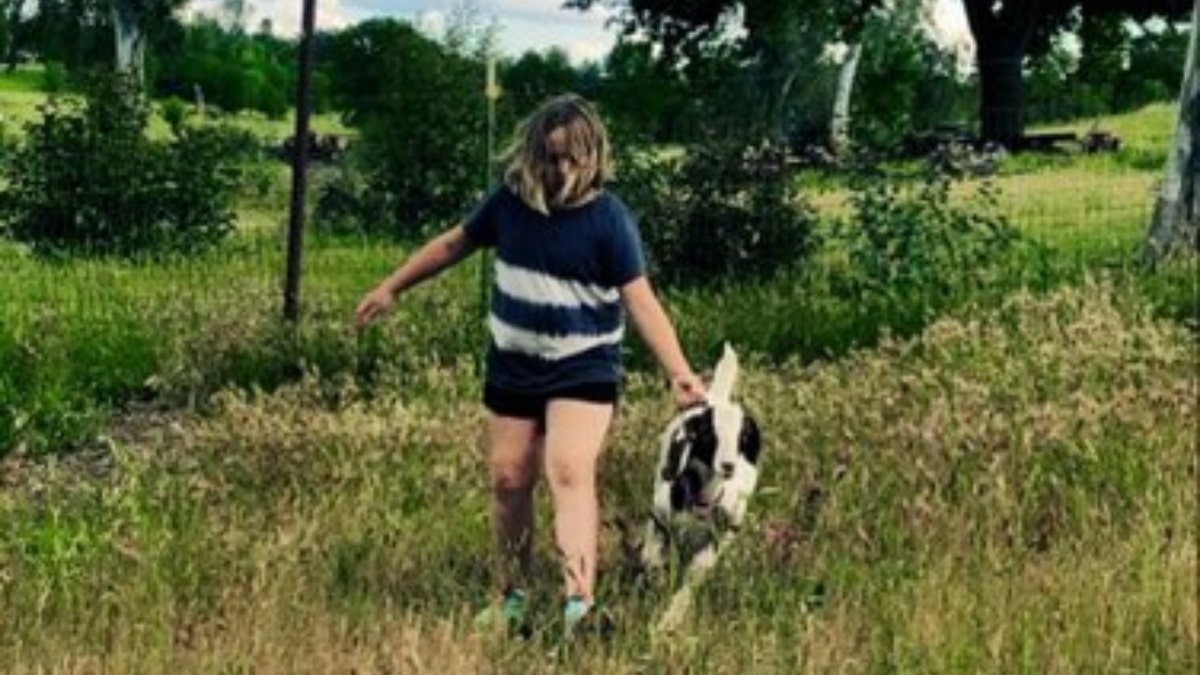 "[Long's daughter] had a statutory right to walk and disaffirm any agreement that may have existed," Vanessa Shakib, co-founder of Advancing Law for Animals, told Fox News Digital.
"This simple property dispute was a matter for the courts, not the cops. It is outrageous to send armed men with a warrant to knock down a door to retrieve a little girl's beloved pet goat – and then send that goat to be killed without any notice to my clients."
"Not only did the government abuse their power and turn a civil matter into a sham criminal pursuit, they denied a little girl her constitutional right to due process. The deputies here wrongfully acted as judge, jury and executioner – and a little girl is paying the price," Shakib continued.
"This is a gross miscarriage of justice and failure of priorities," she added. The suit is seeking punitive damages under the Fourth and 14th Amendments. A petition objecting to the situation has garnered more than 40,000 signatures as of Tuesday.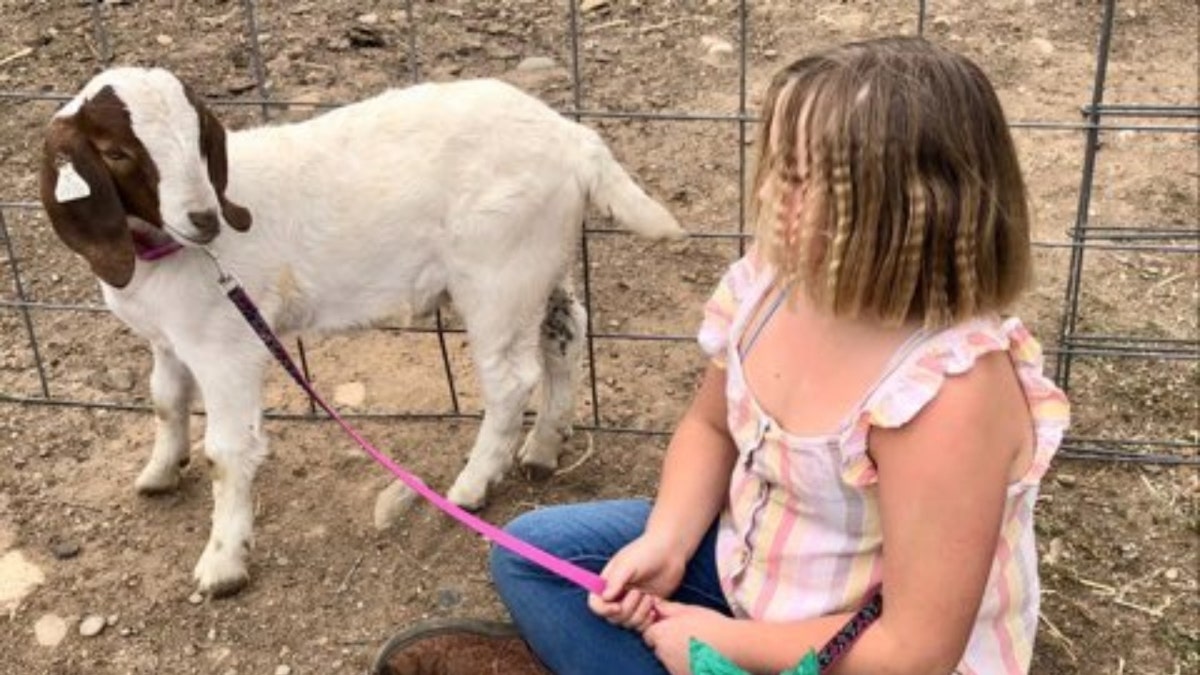 CLICK HERE TO GET THE FOX NEWS APP
The Shasta County Sheriff's Office declined Fox News Digital's request for comment, citing pending litigation. The Shasta District Fair did not respond to a request for comment.