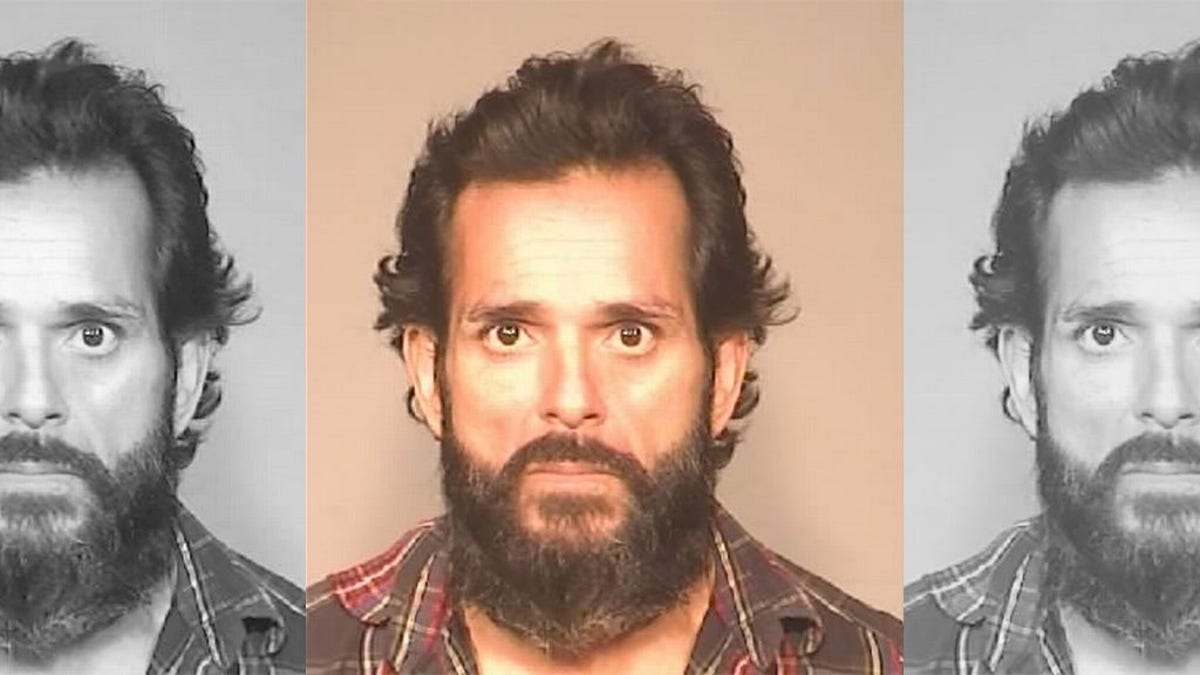 A man was arrested in California on Monday after he allegedly tried to kidnap a bus full of schoolchildren returning from a field trip.
Around 6:30 p.m., Christopher Martinez, 47, hopped onto a bus carrying more than 40 elementary school students when it was stopped so students could use the bathroom, KFSN-TV reported.
DRUNK MAN AT BREEDER'S CUP TRIED TO RIDE HORSE ONTO CHURCHILL DOWNS TRACK, COPS SAY
As a teacher escorted two students to the restroom, Martinez allegedly shouted to those on the bus: "Jesus is coming. I want to go to the San Gabriel mission."
Martinez allegedly grabbed the female bus driver by her shirt collar to try to yank her from the driver's seat, but she quickly removed the keys from the ignition and hid them, according to The Fresno Bee.
GEORGIA CONSTRUCTION WORKERS FIND ROUGHLY 1,000 HUMAN TEETH HIDDEN INSIDE WALL
He then reportedly walked back and forth down the aisle, until the teacher returned to the school bus with a gas station attendant who asked Martinez — who police said might have mental health issues — to leave the bus, which he then did.
Online records indicate Martinez was arrested and booked at the Fresno County Jail on attempted carjacking and attempted kidnapping charges. He was being held on $27,500 bail as of Wednesday evening.