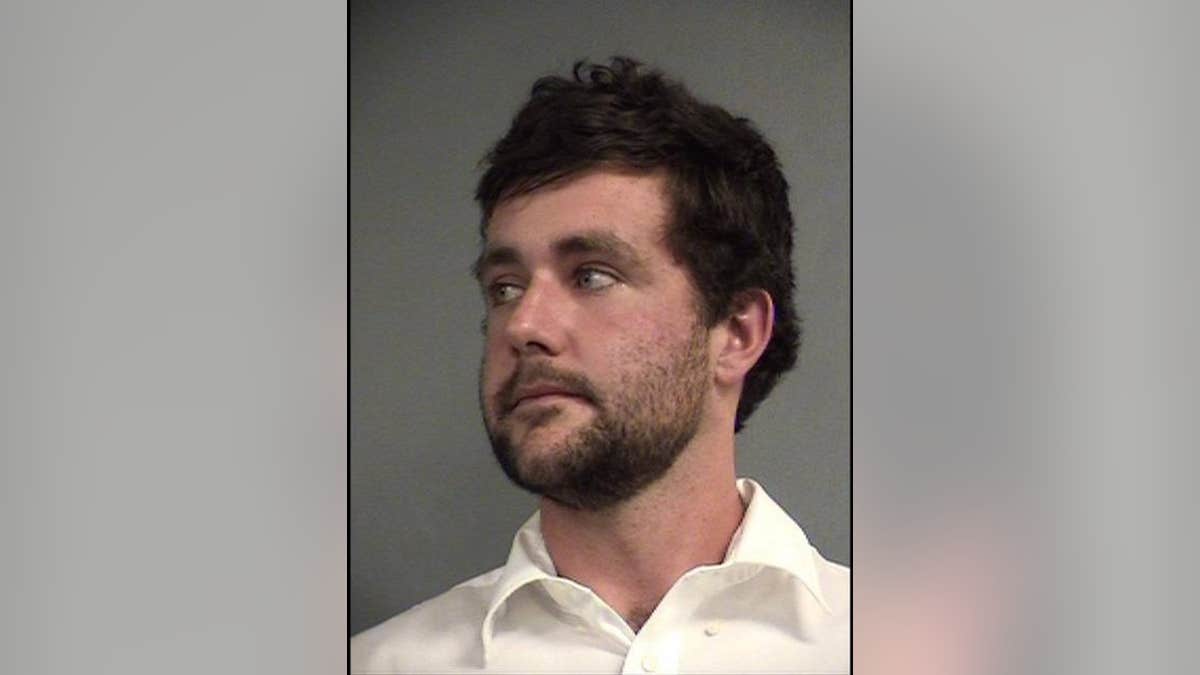 A Kentucky man was arrested Saturday at horse racing's famous Breeder's Cup after he allegedly tried to ride a horse onto the track at Churchill Downs.
Michael Wells-Rody, 24, "was manifestly under the influence of alcoholic beverages," the Lexington Herald-Leader reported, citing Kentucky State Police.
Police claim Wells-Rody, of Georgetown, was drunk when he "snuck into a restricted area he was not authorized to be in" and mounted a horse at the track in Louisville.
AIRLINE BAGGAGE HANDLER FALLS ASLEEP IN BELLY OF PLANE, GETS TRAPPED DURING FLIGHT
The man rode the horse out into the track area, and when officials asked him to dismount and leave the area, Wells-Rody "became loud and disorderly by causing an alarm to Churchill staff members."
He was taken into custody and charged with public intoxication and disorderly conduct, according to the news outlet.