California man argues with San Jose hot dog vendor, allegedly leads to ambush, assault and arrest
Suspect Dioscoro Reyes posted bail and is no longer in Santa Clara County Main Jail
A California man was arrested by police for allegedly attacking a hot dog vendor after an argument last month.
Dioscoro Reyes, 33, is accused of hitting hot dog vendor Saul Reconco in the head outside the SAP Center on February 16. The arena, located in downtown San Jose, had hosted Mexican singer Ana Gabriel's concert that night.
Witnesses say that Reyes was allegedly upset with how long his order was taking and demanded to be given food for free.
After the dispute, Reyes left the scene but quickly returned when a female friend argued with the vendor.
SAN FRANCISCO CONSIDERS REPEALING LAW THAT BOYCOTTED CONSERVATIVE STATES OVER ANTI-LGBTQ, ABORTION LEGISLATION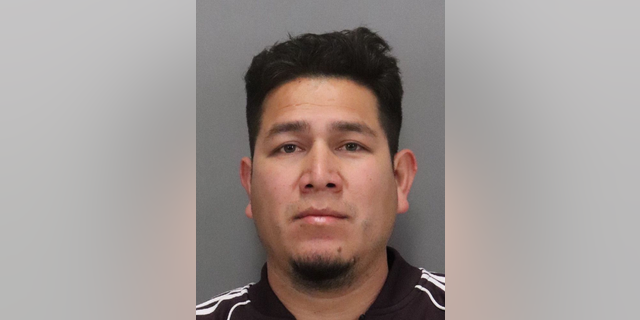 "When that altercation was happening between the girl and the street vendor, the guy comes in from literally the back, and just straight socks him, and like knocks him out cold to the ground," an anonymous witness told FOX 4 San Francisco.
The suspect then reportedly kicked the Reconco twice in the head before fleeing the premises.
"There's a difference when you see it online. But it's very different when you see it in person," the witness continued. "Because you can't just believe that this is actually real."
NEBRASKA POLICE SHOOT, KILL HEAVILY ARMED MAN AT OMAHA TARGET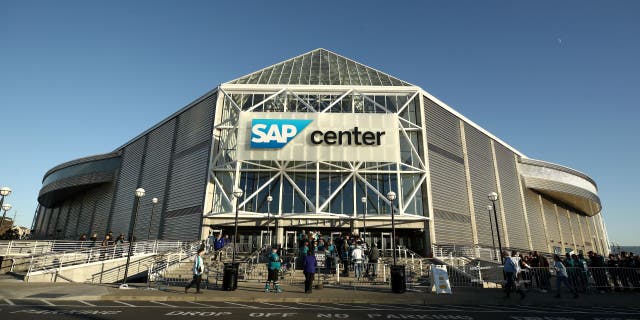 Reconco was transported to a local hospital with a broken nose, black eye and busted lip. He also experienced headaches and neck pain due to the attack.
Reconco has been selling hot dogs outside SAP Center with his wife for over 27 years.
According to police, the incident was filmed and circulated on social media.
CLICK HERE TO GET THE FOX NEWS APP
Reyes was booked into the Santa Clara County Main Jail for felony assault. He left after posting bail.