California jail worker saves 42 people trapped on burning bus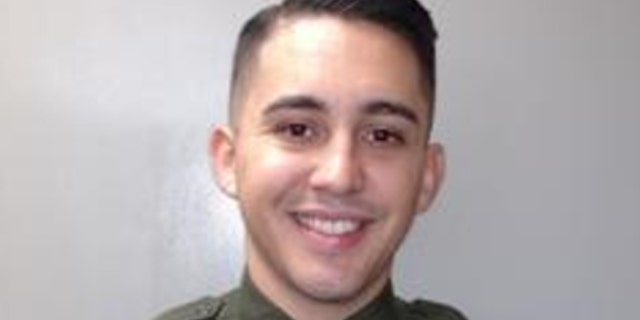 NEWYou can now listen to Fox News articles!
A California sheriff's custody assistant helped save 42 people who were trapped aboard a burning bus on Sunday by running toward the blaze and forcing open a stuck exit door.
Custody Assistant Jesse Hernandez was going to work when he saw a charter bus stopped and blocking two lanes of the westbound 60 freeway, FOX11 reported. Hernandez, who is assigned to the North County Correctional Facility and hopes to become a Deputy Sheriff, pulled over when he saw flames flickering from the rear of the bus.
"No doubt in my mind had he not done what he did, we would have had a real tragedy here"
Hernandez said he saw several passengers desperately trying to kick open an exit door, which was jammed. He forced the door open and the passengers were able to escape. Hernandez then entered the bus to check and make sure no passengers had been left behind.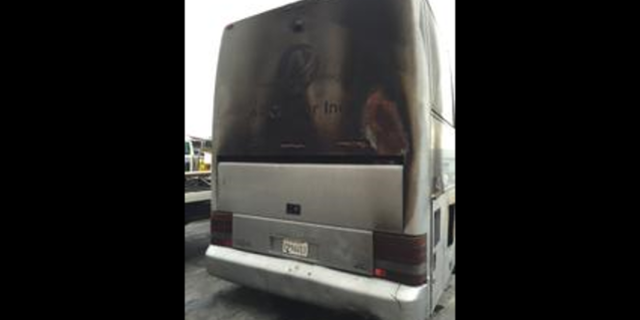 "I didn't want to go later on and finding somebody was actually in the bus, so I ran really fast, did a quick check of the whole bus from the front to the back," Hernandez told KABC.
No one was seriously injured in the incident.
"No doubt in my mind had he not done what he did, we would have had a real tragedy here," Los Angeles County Sheriff Jim McDonnell said. "So we're very proud of Jesse."