California expected to set mandatory water curbs for first time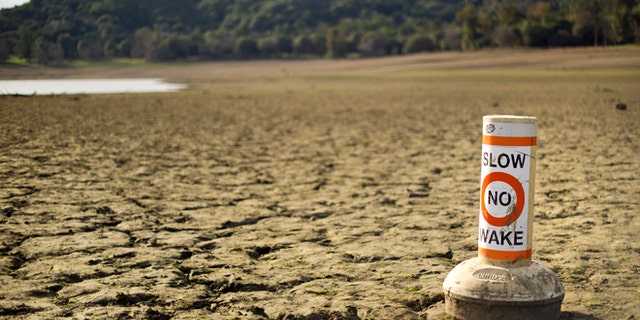 NEWYou can now listen to Fox News articles!
SAN FRANCISCO – California is poised to institute mandatory statewide water restrictions for the first time, as the impact of a three-year drought continues to spread across the Golden State.
The emergency measure expected to be approved Tuesday by the State Water Resources Control Board comes as reservoirs in California and elsewhere in the West have shriveled amid one of the worst droughts on record to hit the region.
California's Lake Oroville, for example, now stands at 39 percent of capacity, while Nevada's Lake Mead, which serves as the biggest source of drinking water for the Southwest, has sunk to its lowest level since it began filling in the 1930s behind Hoover Dam.
The unprecedented action expected from California's water board is possibly just a first step, officials say. It would ban practices such as allowing sprinkler water to run off lawns onto streets and washing cars without hoses equipped with a shut-off nozzle. Maximum penalties for violations by individuals would be $500, enforceable by local water agencies.
State and federal agencies already have sharply reduced water shipments in California, with farmers, ranchers and some cities in the northern part of the state taking the biggest hits.
Gov. Jerry Brown, a Democrat, in January had called on all Californians to conserve voluntarily, with an aim of cutting use by 20 percent. A May survey of water agencies showed those efforts had yielded savings of only 5 percent statewide.
"There is a need for people to take more dramatic action," said Felicia Marcus, chairwoman of the water board. "We are saying: 'For heaven's sake, don't waste water.' "