California couple accused of killing and burning Vietnam War veteran as children watched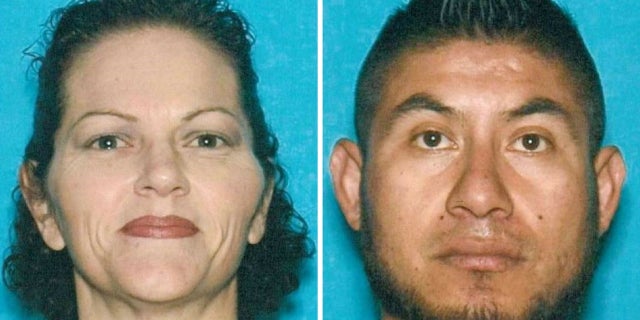 NEWYou can now listen to Fox News articles!
A California couple tortured and killed a Vietnam War veteran before burning his body earlier this month -- all while their children watched, police said Monday.
Kenneth Coyle, 70, a Vietnam War veteran and retired contractor for the Naval Air Station in Lemoore, met Stacie Mendoza, a waitress, at a restaurant in Hanford. The two became friends and Mendoza was able to retrieve access to Coyle's financial information, Police Captain Karl Anderson of the Hanford Police Department said.
"And we think she [Mendoza] manipulated that relationship to gain his [Coyle] trust and defraud him of money," Anderson said.
Stacie Mendoza and her husband, Jose, went to Coyle's house on April 5 where they beat, suffocated and killed the veteran. Police believe the couple went to Coyle's house as way to retrieve more financial information from him.
CALIFORNIA REJECTS PROPOSED BORDER DUTIES FOR TROOPS, US SAYS
Coyle is believed to have died from "blunt force trauma and suffocation." An autopsy was scheduled to be performed on Coyle's body this week, ABC 13 reported.
The couple -- with their children along for the ride -- took Coyle's body to rural Madera County where they burned the veteran's remains, police said.
"We know the children were taken to when the body was burned and watched the body burn," Anderson said.
The couple attempted to go to Coyle's house last week to take more of his personal items but were stopped by the property manager, the station reported. The manager called police after becoming suspicious of the couple.
"[Property management employees] were pivotal, without a doubt," Anderson said. "Good people recognizing when something's not right and taking the time to contact law enforcement..."
CALIFORNIA GOVERNOR BLAMES 'LOW LIFE POLITICIANS' AS 'SANCTUARY' LAW BACKLASH BUILDS
Police arrested the pair after tracking them through their cell phone. The couple was at a Denny's restaurant near the Los Angeles International Airport. Jose Mendoza had Coyle's credit card as well as a ticket to El Salvador, his native country.
The couple's children are in Child Protective Services.
The Mendoza's were charged with first-degree murder and were being held without bail.