Bulldozer operator killed, firefighters injured battling fierce Northern California fire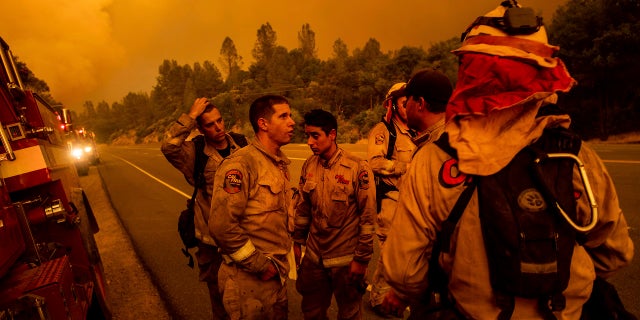 A bulldozer operator was killed and three firefighters were injured Thursday as they battled an erratic and fast-moving wildfire in Northern California.
The so-called Carr Fire in Shasta County has destroyed dozens of homes and charred thousands of acres.
The fire engulfed the privately hired bulldozer operator and his equipment, according to CalFire spokesman Scott McLean. The worker's body was found late Thursday.
The bulldozer operator was working on an active section of the fire, Unified Incident Commander Chief Brett Gouvea said.
Three firefighters, along with an unknown number of civilians also suffered burn injuries, the official said.
The Carr Fire was just one of several wildfires that have dispatched firefighters to all corners of the state amid an oppressive heat wave. The blaze is burning near Redding, a city of about 92,000 people about 100 miles south of the Oregon state line.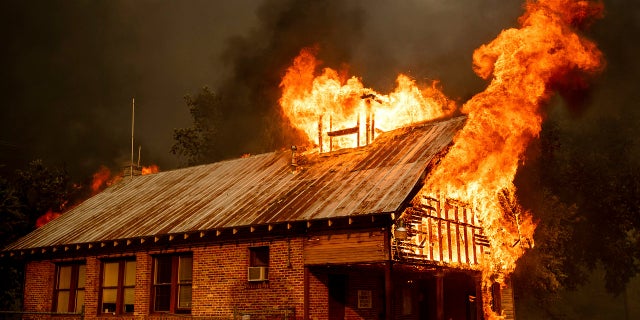 Gouvea said the fire was making a "significant push" into northwestern portion of Redding.
The fire erupted Monday and tripled in size overnight, growing another 50 percent through the day to 45 square miles. Residents had little notice to evacuate, in what McLean described as a chaotic scene.
McLean says the fire was "taking everything down in its path."
Stiff winds drove walls of flames into the historic Gold Rush-era town of Shasta, where state parks employees had worked through the early morning to rescue historic artifacts from a museum as the blaze advanced.
California Gov. Jerry Brown has declared states of emergency for the state's three largest fires, freeing resources for local governments.
Meanwhile, authorities in Southern California say they have arrested Brandon McGlover, 32, of Temecula, on arson charges in connection with five fires -- including one blaze that was threatening about 600 homes in the San Jacinto Mountains east of Los Angeles.
The suspect allegedly set the fires Wednesday in southwest Riverside County, the Los Angeles Times reported.
Fox News' Dom Calicchio and the Associated Press contributed to this report.