Botham Jean family lawyer slams police over apartment search after fatal shooting
Dallas police investigators sought evidence to discredit a black man who was shot dead by a white, off-duty officer, the attorney for the victim's family said Thursday.
Police executed multiple search warrants at Botham Jean's apartment in the aftermath of the killing, and investigators said they found several items, including a small amount of marijuana, FOX 4 News reported.
Lee Merritt, the attorney for Jean's family, blasted the search at Jean's apartment, saying it "highlights just sort of the nefarious nature of their investigation."
"They went in with the intent to look for some sort of criminal justification for the victim," Merritt said, according to USA Today. "It's a pattern that we've seen before...we have a cop who clearly did something wrong. And instead of investigating the homicide — instead of going into her apartment and seeing what they can find, instead of collecting evidence relevant for the homicide investigation — they went out specifically looking for ways to tarnish the image of this young man."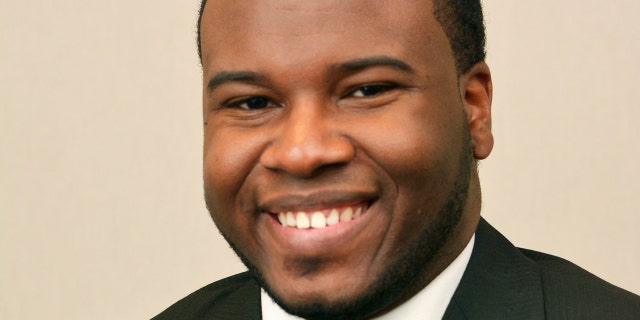 Two bullet casings, a police backpack, a lunch box, a laptop computer, a marijuana grinder, two electronic keys and two packages of medical aid were also found in Jean's apartment, according to USA Today, citing the search warrant. Details of the warrant were released after Jean's funeral.
Dallas police officer Amber Guyger was charged with manslaughter after she entered the wrong apartment last week and shot and killed Jean, 26. An arrest affidavit obtained by Fox News said Botham allegedly ignored Guyger's "verbal commands" before she opened fire.
Guyger had ended a 15-hour shift last Thursday when she returned in uniform to the South Side Flats apartment complex. She parked on the fourth floor, instead of the third, where she lived, according to the affidavit filed for the officer's arrest warrant, possibly suggesting that she was confused or disoriented.
She said she entered the apartment after realizing the door was unlocked and slightly ajar and then saw a figure in the darkness. Guyger allegedly gave verbal commands, because she believed her apartment was being burglarized, and then drew her weapon and fired twice, the affidavit said.
When she turned on the lights, she realized she was in the wrong unit, according to the affidavit, which appeared to be based almost entirely upon the officer's account.
Jean's family disputes Guyger's version of events. Lawyers for Jean's family also questioned why it took three days for Guyger to be charged and why Guyger was so quick to use deadly force in her encounter with Jean.
Fox News' Katherine Lam and Frank Miles and the AP contributed to this report.