Botched Air Force handling of Texas shooter's criminal history may be 'systemic' issue
NEWYou can now listen to Fox News articles!
The Air Force's failure to report Texas church shooter Devin Kelley's domestic violence conviction to the FBI -- a misstep that left the door open for Kelley to buy weapons -- is a systemic issue in its criminal investigations unit, according to a 2015 Pentagon analysis and a former Air Force agent who spoke to Fox News.
The 2015 Department of Defense Inspector General reportanalyzed a sample of 1,102 convictions, including felonies, handled in the military court system and found the Navy, Air Force and Marines failed to send criminal history or fingerprint data to the FBI in about 30 percent of them.
The DOD study didn't determine the reasons why the reports and fingerprints never made it to the FBI. But retired Air Force officials have come out since Sunday's shooting to blast the information sharing process.
"I am concerned that the failure to properly report domestic violence convictions may be a systemic issue."
"Somebody messed up," Don Christensen, a retired colonel and former chief prosecutor for the Air Force during Kelley's case, told Pro Publica. He added that providing necessary criminal information to civilian authorities was "never done well or consistently" during his 20-year career in the military justice system.
"It's a combination of laziness and people being overworked," a former Air Force Office of Special Investigations agent, who wished to remain anonymous, told Fox News on Tuesday.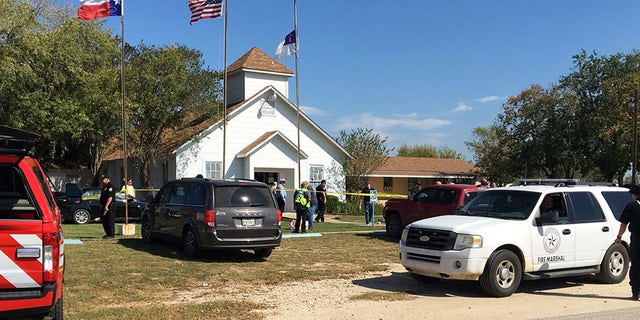 The agent described workplaces as being revolving doors of staffers, some who would come into detachments and get handed numerous cases to deal with on top of other daily responsibilities. As a result, he said, sometimes it was "not seen as a critical task" to handle the criminal information backlog.
AIR FORCE DIDN'T REPORT TEXAS SHOOTER'S CONVICTION TO FEDERAL DATABASE
Kelley – who killed 26 people when he opened fire at a church in Sutherland Springs on Sunday – had a domestic violence conviction the Holloman Air Force Base's OSI unit failed to enter into an FBI database used to conduct background checks on gun buyers, officials revealed Monday.
But Kelley's case wasn't just a one-time error, the 2015 report and former officials suggested.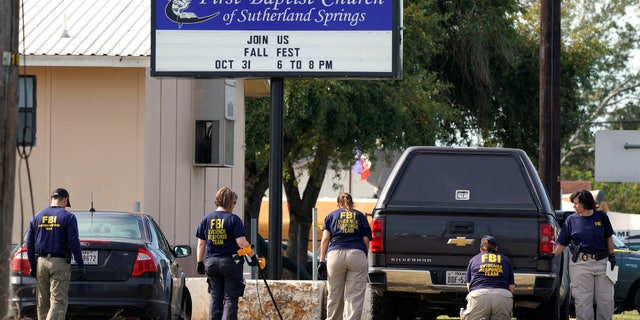 Out of the 1,102 cases between 2010 and 2012 that were analyzed in the report, officials in the three branches failed to submit fingerprints to the FBI in 304 of them. Criminal history information also was missing from 334 of them.
The Pentagon report also found the Air Force did not submit the fingerprints of at least 110 convicted airmen during the period between 2010 and 2012. It's not clear yet whether Kelley was one of the 110 airmen noted in that report.
Kelley was found guilty in 2012 of choking and kicking his wife and striking his young stepson hard enough to fracture his skull, according to interviews and military documents. He was also accused of threatening his wife four times with a gun. Those charges were withdrawn by prosecutors after Kelley's arraignment.
In fact, the Pentagon has known for at least two decades about failures to give military criminal history information to the FBI, according to a 1997 report from the Pentagon's inspector general.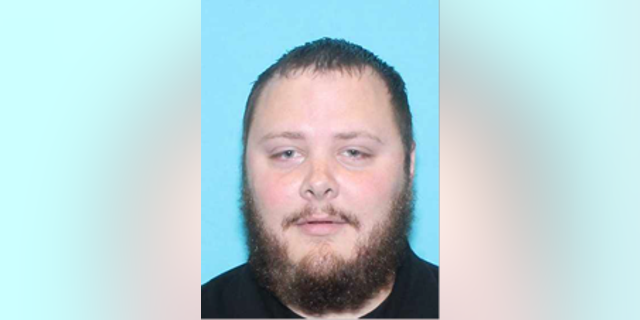 The 2015 report urged the Secretaries of the Navy and Air Force to "take prompt action" to resolve the criminal history and fingerprint issue. It also noted the military branches agreed with the recommendations but "expressed concern regarding their jurisdictional and legal authority to collect criminal history data from individuals no longer subject to the Uniform Code of Military Justice."
The Air Force said Monday it "has launched a review of how the Service handled the criminal records of former Airman" Kelley, spokesperson Ann Stefanek said in a statement.
TEXAS CHURCH SHOOTER REPORTEDLY FRACTURED STEPSON'S SKULL ON PURPOSE
She also said the Air Force will investigate its databases "to ensure records in other cases have been reported correctly."
The Air Force is required by the Pentagon to report the info. The Lautenberg Amendment, enacted by Congress in 1996, helps prohibit people convicted of domestic violence from purchasing firearms.
Kelley's case "should have been reported and put in the database and that's why we've launched this complete wide full-scale review," Air Force Secretary Heather Wilson told "Fox & Friends."
Defense Secretary Jim Mattis, House Speaker Paul Ryan and Rep. Mac Thornberry, Chairman of the House Armed Services Committee, pressured the Pentagon Tuesday to sort out the situation.
"News that the Air Force failed to notify the FBI of Devin Kelly's military criminal record is appalling," Thornberry, R-Texas, said in a statement. "I understand that Secretary Wilson has initiated an investigation, but I don't believe that the Air Force should be left to self-police after such tragic consequences. Furthermore, I am concerned that the failure to properly report domestic violence convictions may be a systemic issue."
Mattis said he directed the Pentagon's watchdog to examine the case and that they have to "find out what's going on," according to The Associated Press.
"If the problem is we didn't put something out, we'll correct that," he said.
Ryan also said during a weekly press conference that he wants to know why Kelley's case slipped through the cracks.
Fox News' Lucas Tomlinson and The Associated Press contributed to this report.