Boston College football player may pass up NFL for Navy SEALs career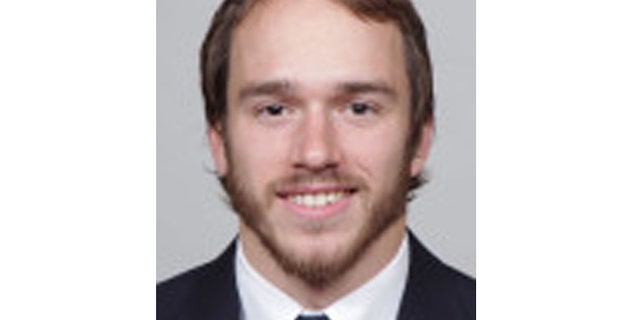 A top-ranked college receiver may shelve his NFL aspirations and chance at millions for a tryout to become a Navy SEAL.
Alex Amidon is a standout Boston College senior who set the team's record for most receiving yards in a season with 1,024, SB Nation's BCInterruption.com reported. Despite his potential to be drafted in the later rounds, Amidon dreams of joining one of the world's most respected units.
"Through making this decision, Amidon is truly showing that he is a man for others, and cares so deeply about this community and country," the post said. "The fact that Amidon is willing to give everything he has is truly awe-inspiring."
Chris Cameron, the associate athletics director at the school, however, told the Boston Globe that Amidon has yet to make up his mind about his bid of joining the SEALs, saying, "It's something he might want to do."
The story first appeared on BC Interruption, the Boston College blog that is part of SB Nation, a network of more than 300 websites covering college and pro sports owned by Vox Media.
Amidon, 22, was born in London moved to Greenfield, Mass., when he was eight years old. The Republican, a local newspaper called him the best receiver Boston College ever had.
He was interviewed by the paper in January and did not offer any indication he was interested in joining the SEALs. He summed up his near-term goals as "looking forward to graduating in June with a degree in English and enjoying my last semester in college."
Amidon's final catch of his career gave him the school's reception record. He put the accomplishment in perspective when he told Masslive.com in January that he didn't give records much thought.
"Perhaps a little further down the line I'll reflect on them and what it all means, but I'm not at that point yet," he said.